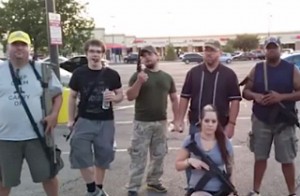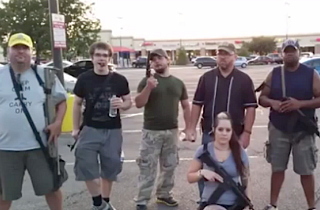 Despite the GOP's pro-gun positions and insistence that more guns make people more safe, attendees of this week's Republican National Convention are barred from carrying firearms into the convention center, but Cleveland officials confirmed this week that because of the state's open carry laws, firearms can be carried in the public areas surrounding the convention site:
Speaking to reporters in advance of the Republican National Convention next week, both Cleveland Mayor Frank G. Jackson and police Chief Calvin Williams they were bound by the state's laws allowing people to carry guns even if they disagreed with them.

"Our intent is to follow the law. And if the law says you can have open carry, that's what it says. Whether I agree with it or not is another issue," said Mayor Jackson in a press conference.

That was a sentiment also echoed by the city's police chief. Asked if he would prefer that people be prevented from carrying weapons at the Republican National convention, Chief Williams said, "Of course."

"It's the law in this state. As police chief, I'm bound to uphold the law in this state," he added.
Ironically, AR-15-toting protesters won't have to worry about mingling with citizens carrying Super-Soakers and/or tennis balls:
Cleveland has banned a wide array of items inside a broad zone in downtown Cleveland around the convention site, including water guns, toy guns, knives, aerosol cans, rope, tennis balls and others. But because of Ohio's open carry laws, protesters who legally own a firearm will be allowed to carry it near the convention center.
Have a tip we should know? tips@mediaite.com