Zoey Tur Slams Daughter Katy Tur for Being 'Transphobic' in Blistering Facebook Post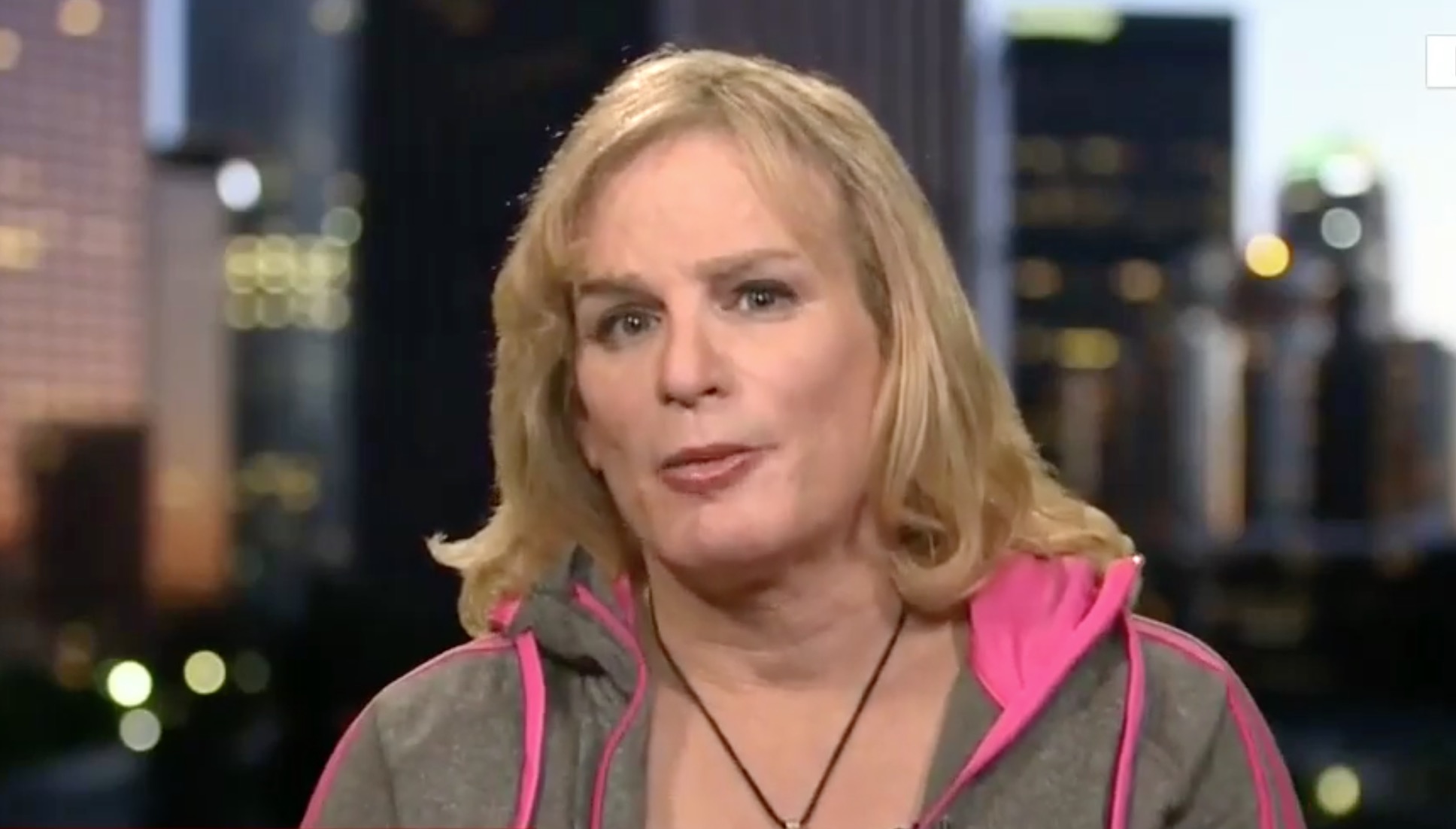 Transgender reporter Hanna Zoey Tur wrote a startling Facebook post on Tuesday, where she stated that her daughter, NBC's Katy Tur, is anti-LGBT and "transphobic."
In the past, Zoey Tur has given interviews where she said that she hasn't spoken with her daughter over the past few years. Tur told Hollywood Reporter last year that Katy wasn't transphobic, but that her daughter was still dealing with how "her hero father has become this. And it's the fear of not fitting in. It's the pressure of being on network television. It's the conservatism that she's forced to endure."
Today, Zoey Tur took things up a notch by saying her daughter is "terrified" to meet with her, and that she broke promises to help heal the rift in their relationship. Tur also said her daughter was in fact "transphobic," and that her primary interest is her TV career.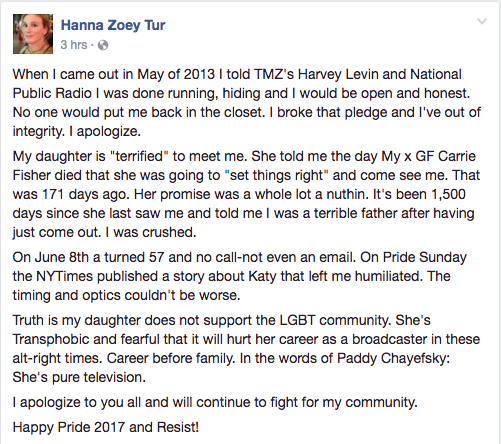 Zoey Tur has fiercely defended transgenderism in the past, one example being the contentious debate she had with conservative pundit Ben Shapiro two years ago.
Katy Tur was recently profiled in The New York Times, where she discussed her heightened national profile after covering the Donald Trump presidential campaign. During the interview, Tur was asked about her estranged relationship with her father.
The Times wrote the following:
Ms. Tur went silent. After a pause, she disputed the accuracy of her father's version and said that their rift had nothing to do with her father's transition, and that they are speaking now. "We were not on speaking terms for a little while," she said, "but that's not because of the transition."
[H/T Brian Flood]
[Image via screengrab]
— —
>> Follow Ken Meyer (@KenMeyer91) on Twitter
Have a tip we should know? [email protected]