D.C. Issues Over $1M in Parking Tickets as City Continues to Dig Out from Blizzard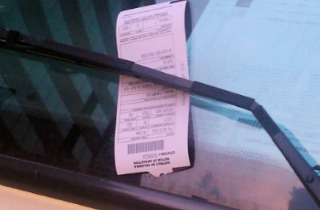 You would think that with the cleanup still underway for the major winter storm last weekend, Washington D.C.'s local government would be a bit more lenient if people are having a bit of trouble parking their cars in all the snow, right? Well… apparantly not.
With the snow state of emergency to remain in effect until Wednesday, NBC 4 reported that the city has towed 656 cars so far, and has issued $1,078,000 worth of parking tickets in the days following the storm. This has reportedly come as a result of the city's efforts to clear their designated snow emergency routes, where tickets are being issued to the owners of abandoned vehicles that have been caught in the way of plowing and salting on the roads.
DC Snow Emergency remains in effect. cars still being ticketed & towed. 572 cars towed. 3,157 tickets issued. Total fees & fines: $846,450

— Mark Segraves (@SegravesNBC4) January 26, 2016
If you're going to DC impound lot to recover your car that was towed, bring a shovel. @DCDPW advises you'll have to dig your car out.

— Mark Segraves (@SegravesNBC4) January 26, 2016
Expenses for those whose cars have been taken are building up, with $250 parking tickets, $100 tow charges to owners, and a $25-per-day lot fees until the vehicle is recovered. While citizens were advised to be cautious with their cars over the weekend, some were unable to move their cars with the hazardous conditions.
"They gave me a $250 ticket just for being snowed in. I couldn't get no help," driver Danielle Smith said.
[h/t CBS DC]
[image via wikimedia]
This is an opinion piece. The views expressed in this article are those of just the author.