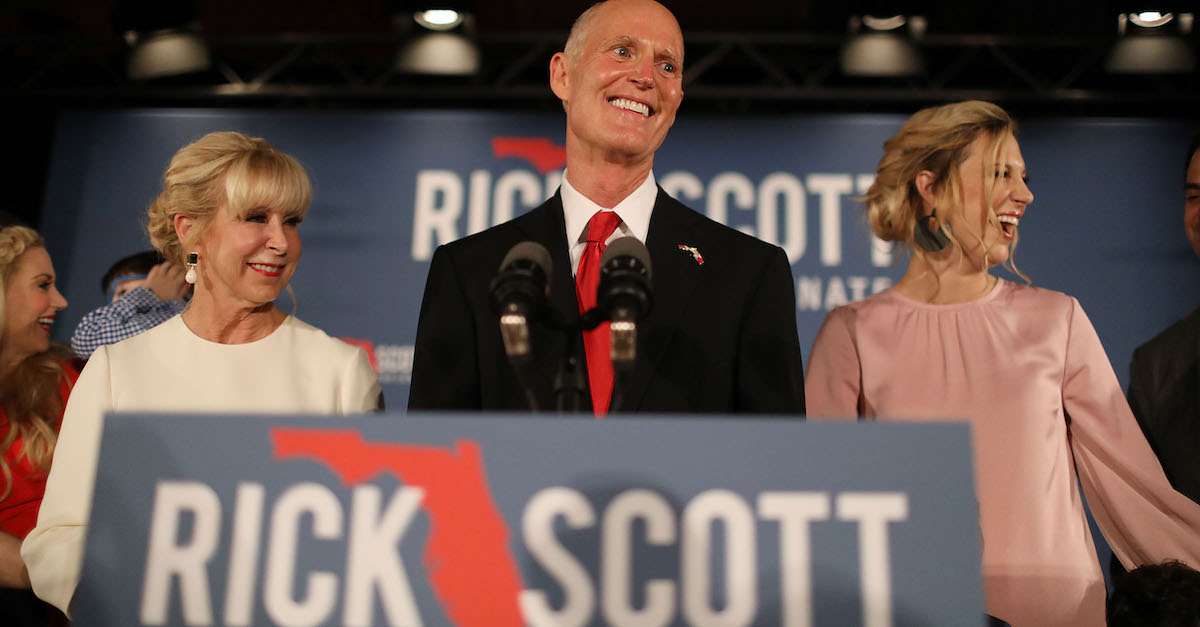 It's official: Republican Gov. Rick Scott has defeated his Democratic opponent, incumbent Sen. Bill Nelson in the battle for Florida's U.S. Senate seat with a lead of just over 10,000 votes, it was reported.
That marks the end of the state's lengthy recount process in which midterm votes were manually tallied for days in the disputed race. The new results show the incumbent's vote total was lowered by more than 2,000, indicating an even more narrow margin between the two candidates than previously thought.
According to CNN, Nelson, who was a major part of the push to have the recount period extended, is due to make an announcement at 3 p.m.
Among the election results in question were also posts for agriculture commissioner and governor, and while the former was a win for Democratic party with Nikki Fried, the latter was conceded by Democratic Mayor Andrew Gillum to the GOP's Ron DeSantis on Saturday. That was a serious blow to Nelson, who in that moment lost an element of support in his fight against Scott.
UPDATE: President Trump congratulated Rick Scott on Twitter.
From day one Rick Scott never wavered. He was a great Governor and will be even a greater Senator in representing the People of Florida. Congratulations to Rick on having waged such a courageous and successful campaign!

— Donald J. Trump (@realDonaldTrump) November 18, 2018
[Featured Photo by Joe Raedle/Getty Images]
Have a tip we should know? tips@mediaite.com