'I've Seen Enough': Conservative Radio Host Distances Himself From Trump Over Recent Stances On Abortion and Trans Rights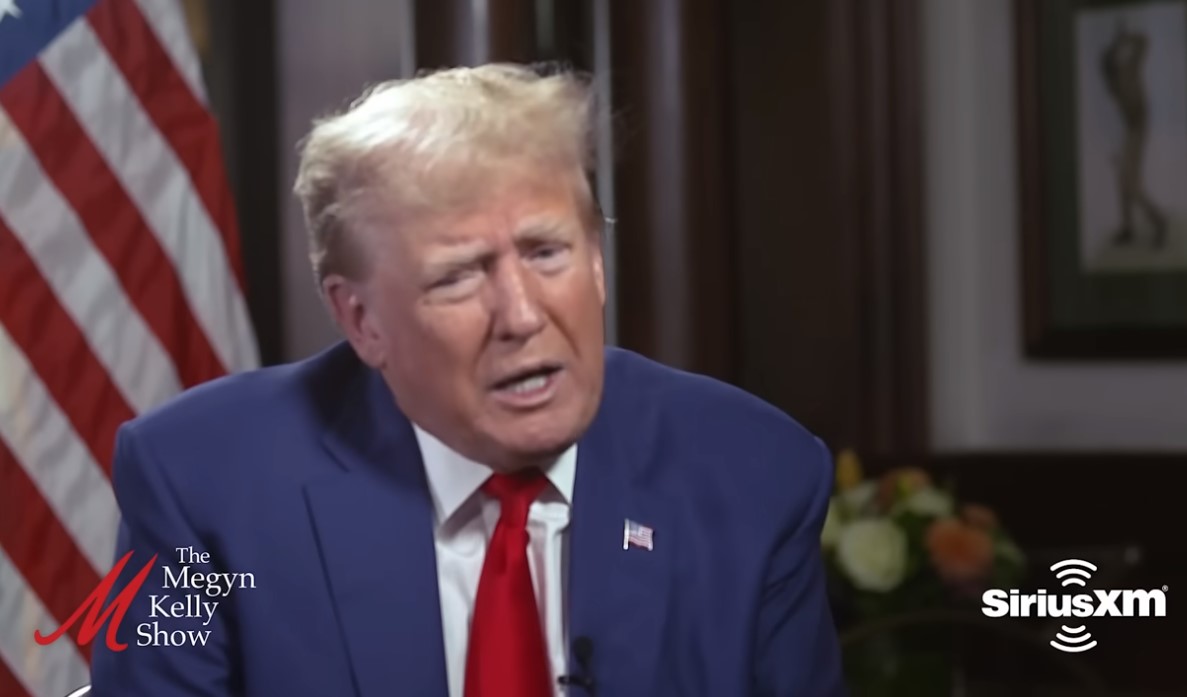 Erick Erickson, the longtime political pundit and conservative talk radio show host, distanced himself from former President Donald Trump after Trump detailed his positions on abortion and trans rights in a pair of recent interviews.
"In 48 hours, Trump couldn't answer if a man could become a woman and denounced pro-life legislation. I think I've seen enough," wrote the socially conservative Erickson on Twitter over the weekend.
Erickson later published a substack post titled, "World Views Colliding on the Right," in which he blasted the lack of moral leadership on the right. The former editor-in-chief of RedState, did not initially support Trump in 2016, insisting at the time, " I don't think Trump's a conservative." Erickson later reluctantly came around and supported Trump's 2020 reelection bid, but argued, "He's still not a role model for my kids."
However, Trump's recent appearances with Megyn Kelly on her Sirius XM radio show last week and Meet the Press over the weekend appear to be the final straw for Erickson on supporting Trump in 2024 – at least in the GOP primary.
Kristen Welker, the new host of NBC's Meet the Press, pushed Trump on whether or not he would sign strict abortion bans if returned to the White House. Trump waffled and eventually took aim at Florida's Ron DeSantis for signing a six-week ban, saying, "I think what he did is a terrible thing and a terrible mistake."
Kelly asked Trump during their headline-grabbing interview, "Can a man become a woman?" The New York Post, along with many on the right, blasted Trump for "fumbling" his response by saying, "In my opinion, you have a man, you have a woman. I, I, I think part of it is birth."
"Can the man give birth? No," Trump added. While certain not a pro-trans rights response, Trump's answer raised the ire of many on the right, including Erickson.
In his substack, Erickson blasted those on the right who do not explicitly stand up for their values and accused Trump of compromising with the left:
Many people on the right think we should all just keep quiet about our side. These same people, coincidentally, are convinced the country has collapsed and is in spiritual decline. I wonder if there could be more here than just a coincidence. They attack those of us concerned about the morals of candidates while taking to social media to rail against the depravity of the left and this nation going to hell in a handbasket.

I'll tell you exactly and explicitly what I think because I wrote as much in 2016.

In 2016, I wrote that Christians siding with Trump should not be surprised to see that Trump not only does not save them from the left but that things get worse. If God's people decide to pick a political savior to save them from spiritual problems, expect the spiritual problems only to get worse as God cajoles His people back to Him. That's a recurring theme in Scripture. You want a king when you have the King of Kings? Hello Saul. You want Trump when you have Christ? Hello world. You claim you are not seeking a priest, just a President? You don't care about his morals, just his fight? Hello exile.
Erickson concluded his post by writing, "If you aren't going to expect better from your politicians, stop fretting about the decline of the nation." He defiantly concluded, "If all this offends your sensibilities, you can cancel your subscription."
Have a tip we should know? tips@mediaite.com
Alex Griffing - Senior Editor