Kellyanne Conway Responds to Possible Hillary 2020 Run: 'Dear God, Please, Yes'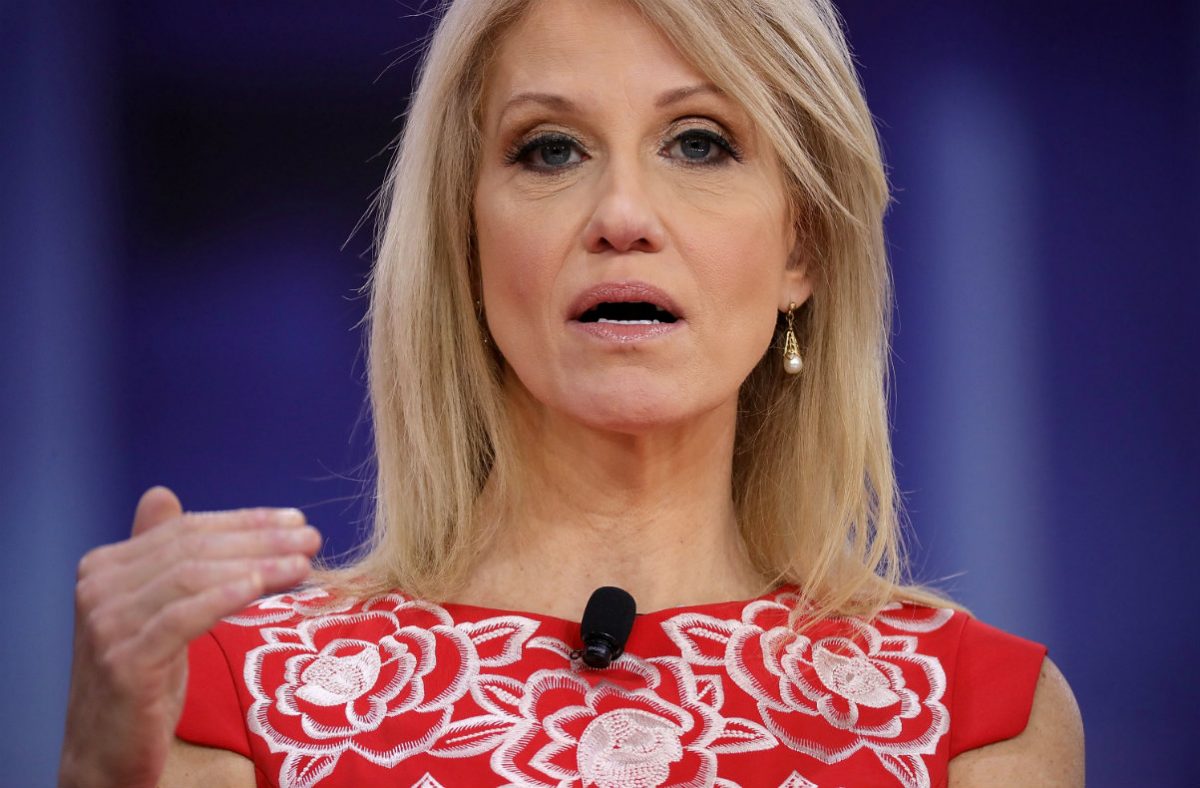 Late Sunday, former Trump campaign manager and current White House counselor Kellyanne Conway responded to an op-ed suggesting Hillary Clinton may run for president again in 2020 with a simple four-word tweet.
"Dear God, Please, Yes," Conway wrote.
Earlier today, the Wall Street Journal published an op-ed by Mark Penn, a former senior adviser to the Clintons, and Andrew Stein, former president of the New York City Council.
"Hillary will run again," the title blares. Below, the pair claims that Clinton will reinvent herself as a liberal firebrand to "easily capture the 2020 nomination."
"Mrs. Clinton has come unbound. She will not allow this humiliating loss at the hands of an amateur to end the story of her career," Penn and Stein explain. "You can expect her to run for president once again. Maybe not at first, when the legions of Senate Democrats make their announcements, but definitely by the time the primaries are in full swing."
They then advise not to listen to Clinton's claims she will not run.
"Mrs. Clinton knows both Mr. Clinton and Mr. Obama declared they weren't running, until they ran," they conclude."She may even skip Iowa and enter the race later, but rest assured that, one way or another, Hillary 4.0 is on the way."
Clinton herself has not completely ruled out a 2020 run, telling Recode last month, "Well I'd like to be president. I think, hopefully, when we have a Democrat in the Oval Office in January of 2021, there's going to be so much work to be done."
[image via Getty Images]
Have a tip we should know? tips@mediaite.com