Maxine Waters Taunts 'Lying Trump' for 'Fake' Summit: 'Hey Number 45, are You Still in Love' With Kim Jong Un?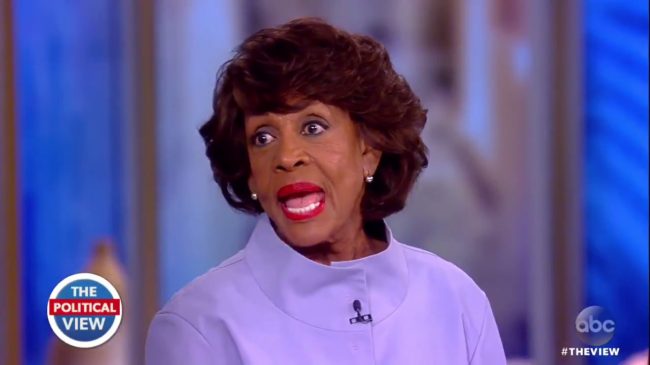 Rep. Maxine Waters took to Twitter Monday night to slam President Donald Trump.
In a series of eight tweets, Waters lambasted Trump for his "fake summit" with "killer Kim Jong Un," Jamal Khashoggi's death, the firing of James Comey, Jared Kushner's security clearance and his repeated refrain of "no collusion."
"Lying Trump came away from fake summit with terrorist & killer Kim Jong-un w/ nothing because Kim never intended to offer anything. Don the con man got conned! Hey number 45, are you still in love w/ Kim?" Waters taunted.
She added: "Lying Trump said he believes killer Kim Jong-un, that he didn't know what happened to #ottowarmbier. Now he wants to flip the script. No one can believe this unworthy president. He is the most prolific, consistent, good for nothing liar this country has ever experienced."
Waters was just warming up.
She next turned to Washington Post journalist Khashoggi's grisly death and the firing of Comey.
Then, Waters hit on Paul Manafort, Michael Cohen and Jared Kushner's security clearance.
Finally, she scolded Trump for screaming no collusion before calling for all those who are "faint of heart" to support impeachment.
Waters is a frequent critic of Trump who has been the target of the president's insults, including calling her "low IQ."
Trump has not yet responded to her latest tweets.
Have a tip we should know? tips@mediaite.com