Trump Carpet-bombs DeSantis With Barrage of Social Media Posts, Claims Governor 'Wants to Change His Name'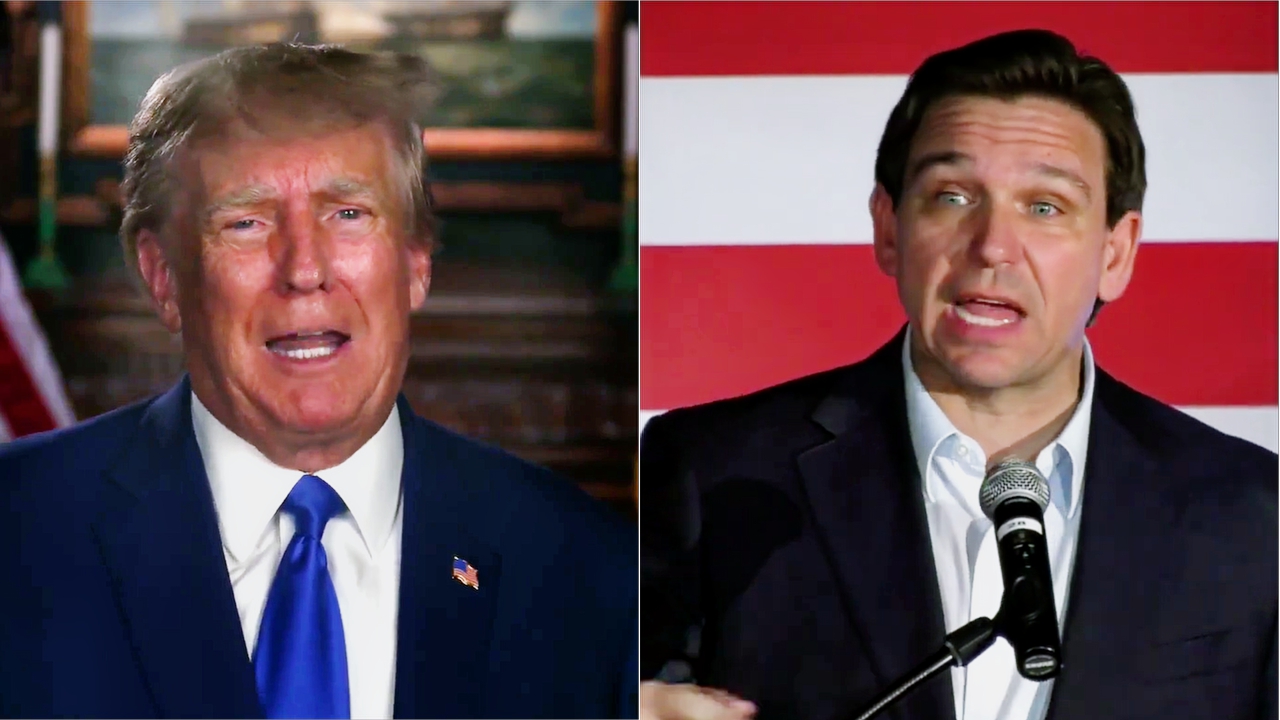 Former President Donald Trump had himself a time on Wednesday evening by taking aim at Florida Governor Ron DeSantis, who is challenging him for the Republican nomination.
Trump has escalated his attacks on the governor in recent months as DeSantis ramped up for his presidential campaign, which he officially launched last week in a glitch-ridden announcement on Twitter.
The former president was having a fairly normal day (for him) on his Truth Social platform. Earlier in the day he shared polls showing him leading the Republican field and President Joe Biden. But later on, Trump claimed DeSantis is looking to "change his name":
Have you heard that "Rob" DeSanctimonious wants to change his name, again. He is demanding that people call him DeeeSantis, rather than DaSantis. Actually, I like "Da" better, a nicer flow, so I am happy he is changing it. He gets very upset when people, including reporters, don't pronounce it correctly. Therefore, he shouldn't mind, DeSanctimonious?
DeSantis has pronounced his name both "dee-santus and "duh-santus," but appears to have settled on the latter. It is unclear what if anything prompted Trump's post.
Subsequently in another post – seemingly apropos of nothing – Trump simply wrote, "ELECTION INTERFERENCE!"
Then he posted a joke about Chris Christie's weight.
After these brief distractions, Trump continued his attacks on DeSantis by reposting a statement from Rep. Mike Kelly (R-PA) accusing DeSantis of "ingratitude" after Trump endorsed him for governor in 2018.
That was followed by a separate post with a link to an article calling DeSantis "a Trump knockoff."
Another post linked to an article calling Trump's support "unmovable." Still, another post cited a piece claiming "only Trump has what it takes" to lead.
There are 411 days until the 2024 Republican National Convention.
Have a tip we should know? tips@mediaite.com
Michael Luciano - Senior Editor