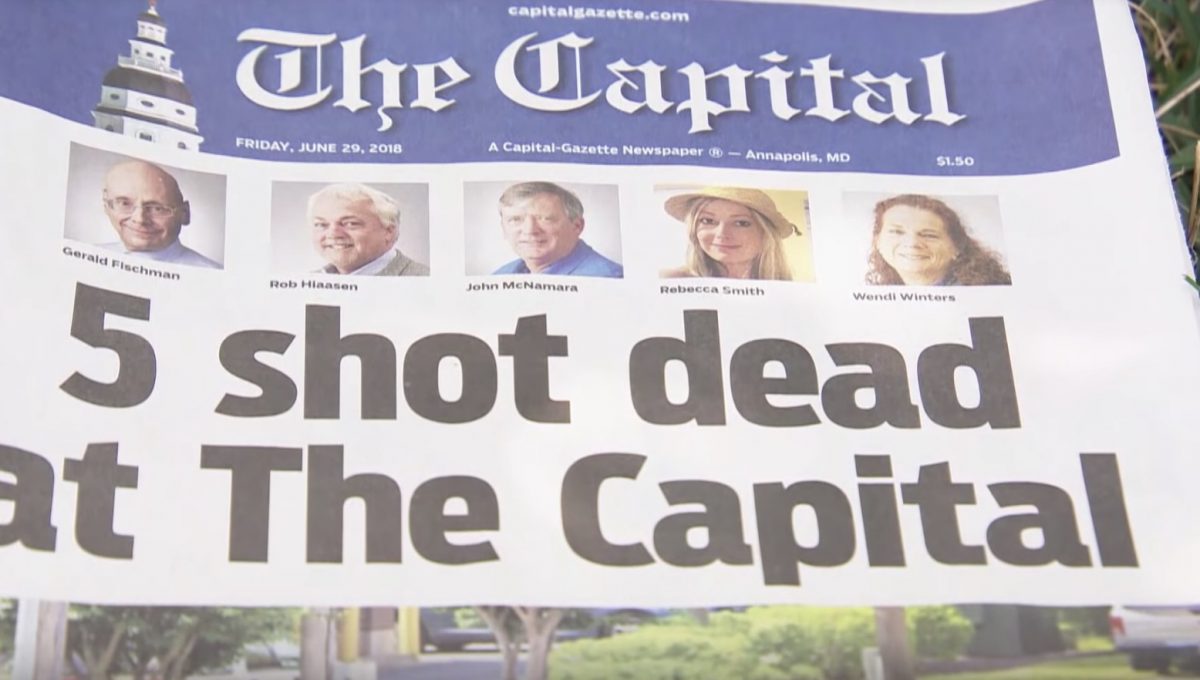 Capital Gazette staffers were not behind the scenes covering this year's 4th of July parade in Annapolis, Maryland.
Instead, they walked in the parade in the wake of last week's devastating shooting that left five dead.
CNN reported on the group of around 20 who decided to walk today.
About 20 staffers and alums from the paper gathered for the event, according to Phil Davis, one of the paper's reporters.

He called it a "surreal" experience, walking in the parade instead of reporting on it.

Davis said the staffers were heartened by the applause and cheers.

"I don't know how to thank all of the people all of the time, but I will continue to try," he told CNNMoney.

Photographer Paul Gillespie wore a T-shirt that read "JOURNALISM MATTERS" and carried a banner with the paper's name. He tweeted, "I am honored to be marching with my @capgaznews brothers and sisters to pay respects to our fallen family and thank 1st responders and supporters."
After the deadly shooting, the staffers made it clear they did not intend to allow the heinous act to stop them.
A paper was published the next day.
Others made it clear that they were eager to get back to work.
They also published a letter, thanking many for their kindness and calling out those were not as kind.
"Here's what else we won't forget: Death threats and emails from people we don't know celebrating our loss, or the people who called for one of our reporters to get fired because she got angry and cursed on national television after witnessing her friends getting shot," they wrote.
They added, calling out President Donald Trump's own language: "We won't forget being called an enemy of the people. No, we won't forget that. Because exposing evil, shining light on wrongs and fighting injustice is what we do."
[image via screengrab]
Have a tip we should know? tips@mediaite.com