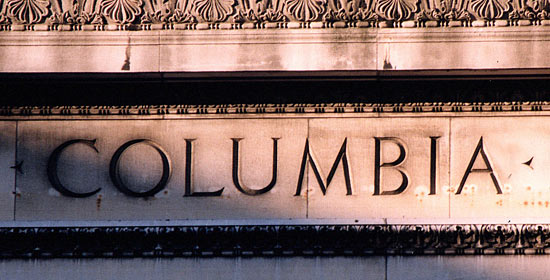 Every year, it seems, a fresh batch of ambitious young idealists graduate from journalism school and are told exactly two things:
• Traditional journalism is in trouble, particularly newspaper journalism, and there are no guarantees that they will have the stable careers of their forebears;
BUT
• New media/the Internet/general turmoil means that this is actually a great time to be getting into journalism!
In 2006, Susan Goldberg, the executive editor of The San Jose Mercury, told Medill School of Journalism graduates that "Our industry is on a cultural fault line, and we are in the middle of an enormous earthquake;" last year, Nicolas Lemann, the Dean of the Columbia School of Journalism, said as much at commencement.
Thanks to the recession, things are now even tougher for recent J-school grads.
Media companies on the whole are actually profitable for the year as of June, but this is in large part due to ruthless staff cutting, which isn't the best environment to walk into hat-in-hand asking for a job. And the size of the investment the students have made — an academic year at Columbia costs $43,527 — means that they can't easily turn back.
The Village Voice recently interviewed a bunch of recent CSJ grads, and they were surprisingly rosy in their outlook. Maybe it was a matter of self-convincing given the amount of money they had just plunked down, but they seemed convinced that new media/the Internet/general turmoil meant that there are great opportunities in journalism to be had.
It's worth pointing out that these opportunities were largely foreseen for the future — despite their Columbia pedigrees, none of the students interviewed had found a job at an established news outlet as of graduation. One had a fellowship, one had an internship, one was looking for jobs at news agencies and wire services in the Middle East, and one was working on a startup blog called TechTrotter, "investigat[ing] start-up hot spots of the developing world."  The student who summed everything up the best, Aïda Alami, said that "being a reporter in New York is like being an actor in Hollywood."
Have a tip we should know? tips@mediaite.com