Jimmy Kimmel Slams His Conservative Critics: They're Just Trying to Become 'Fox News' Commentators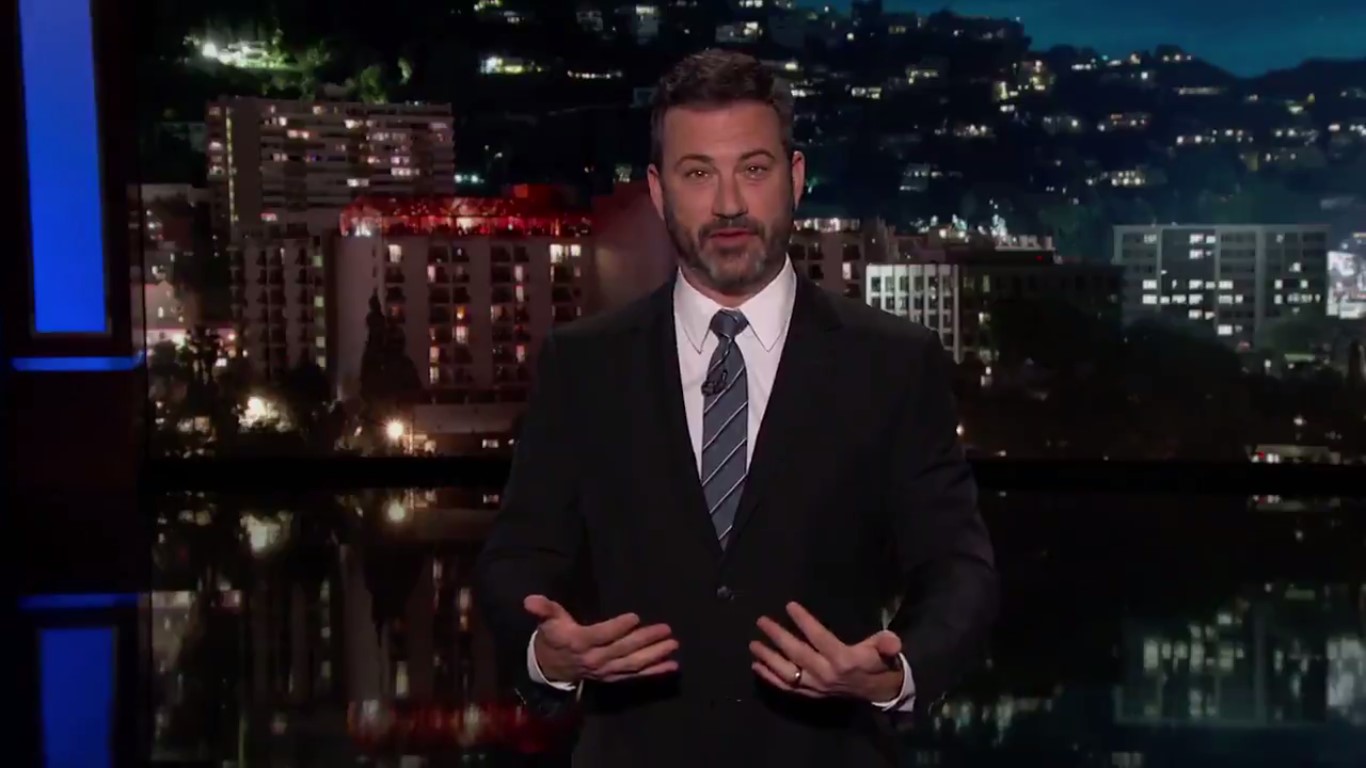 As late night host Jimmy Kimmel has ramped-up his political views by way of emotional policy monologues, his critics have gotten louder as well.
In an interview with Dave Itzkoff of The New York Times, Kimmel punched back at his conservative attackers — claiming that many of them are just attacking his on-air opinions on gun control and health care to get their own TV appearances on Fox News. When asked by Itzkoff if people knocking his politicized monologues were attempting to control what he can and cannot say on-air, Kimmel responded by saying:
I think some of them are. I think some of them are just trying to get Fox News to hire them as on-air commentators. It's sad. You see people try to engage me in battle that are just trying to give their careers a boost. I won't be a part of that. With the rare exception… I think [Donald Trump Jr. is] just trying to position himself as someone of importance [by attacking Kimmel], and he seems to be looking for high-profile media figures to fight with. If you go through his Twitter feed, it's one desperate cry for attention after another. For whatever reason, I decided to give some to him.
In the piece, Kimmel also addressed criticisms he receives when he chooses not to dedicate a segment to specific issues — such as the Harvey Weinstein scandal. He defended his show by saying, "I don't ever want to get in a situation where I feel compelled to speak about every tragedy, every natural disaster, every murder or car accident or whatever horrible things are going on in the world."
"If I do that, no one will be interested. You can overdo it," he added.
Additionally, Kimmel said that despite the controversies his liberal monologues have causes among those on the right, ABC has never stepped in and told him to tone it down. As far as his more conservative peers, Kimmel said he talks with both Ben Stein and Adam Corolla about issues they disagree on so that he can "have a real conversation without just declaring someone the enemy and retreating to your corner."
[featured image via screengrab]
Follow Caleb Ecarma on Twitter. 
Have a tip we should know? [email protected]