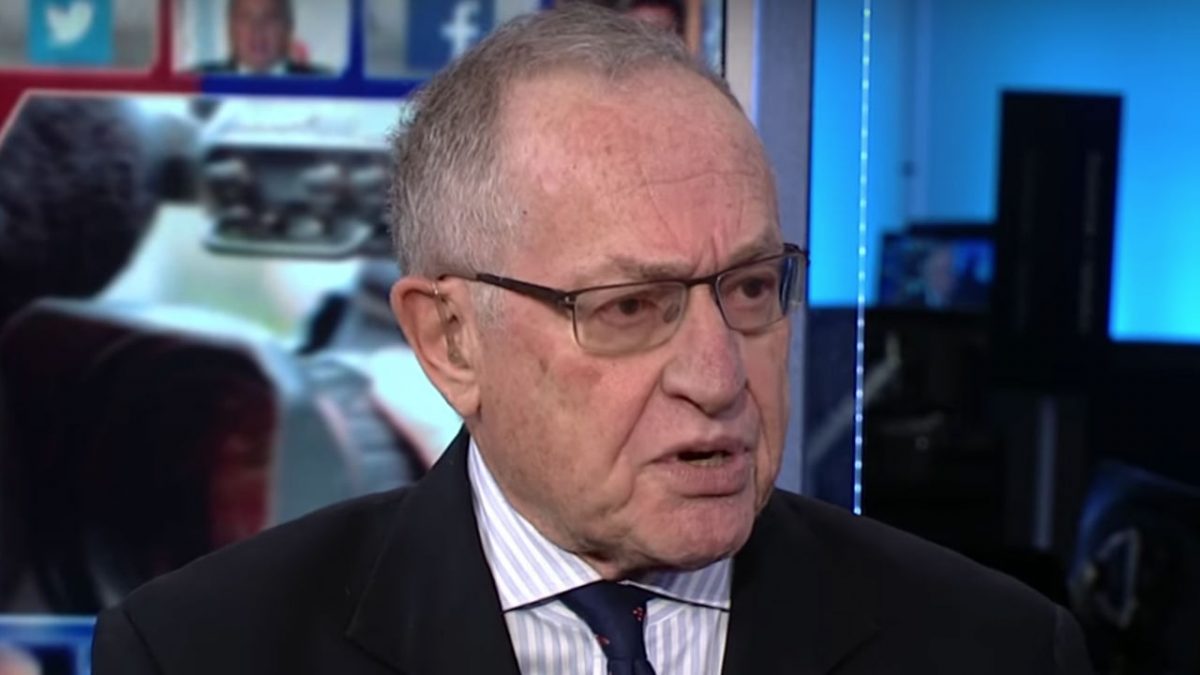 Harvard law professor emeritus Alan Dershowitz is not having an easy time among those who summer in Martha's Vineyard.
He recently revealed in a The Hill op-ed that he had been shunned at the Vineyard.
Waters does not speak for all Democrats or liberals. Nor do those who threw Sarah Huckabee Sanders out of the Red Hen restaurant. Neither do those who have harassed other members of the Trump administration. But these rude extremists are a symptom of the times. The divisions have gotten so bad that many on both sides refuse to speak or listen to those on the other side. Either you are for Trump or against him, and that is all some people need to know to make judgments about you.

I know this because I have experienced this firsthand on Martha's Vineyard.
His shunning prompted debate from both sides of the political fence.
The local Martha Vineyard's Times also decided to get to the bottom if Dershowitz's comments were true and ran a poll of the readers of their newsletter. They got hundreds of responses, most of which would rather not have Dershowitz to dine.
Here are the results, as published in an article titled "Dershowitz shunning saga continues":
Would you invite Alan Dershowitz to dinner garnered hundreds of responses. Of those, 37 percent said they would invite "Dersh" to dinner; 63 percent said no.

Of those who said yes, 42 percent said they would invite him because they agreed with his public defense of President Trump; 29 percent said they'd invite him because it might be interesting — even if they don't know him. And 29 percent said they'd invite him because even though they disagree with him, they like spirited dinner conversation.

Of those who said they would not invite Alan Dershowitz to dinner, 56 percent said the reason was because they disagreed with his defense of Trump; 36 percent said they don't know him, and don't like inviting strangers to dinner; 4 percent said they did not like the fact that he was a Hillary Clinton supporter, and 4 percent said they had friends who disagreed with him, and preferred to keep their dinner parties peaceful.
Speaking on MSNBC on Sunday, Dershowitz said he would be the "hero" of Martha's Vineyard if his words were construed as defending Hillary Clinton and not Donald Trump.
[image via screengrab]
Have a tip we should know? tips@mediaite.com