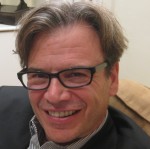 The A.I.G. Financial Products unit is to the global financial crisis what rickety levees were to Hurricane Katrina. But as Michael Lewis points out in his excellent article in the latest issue of Vanity Fair, F.P., as it's called, used to be the envy of Wall Street. In 2001, the elite unit accounted for a stunning 15% – roughly $300 million – of the insurance giant's overall profits. And it charged fees that would make most hedge fund operators blanch.
That, of course, was before A.I.G. F.P., led by Joseph Cassano, became, as Lewis puts it, "the most receptive dumping ground for new risks created by big Wall Street firms." It was also before practically everyone who worked there barely escaped a pogrom once A.I.G. turned into a $182.5 billion taxpayer liability.
Perhaps the biggest clue of what was to come was the unit's DNA. A.I.G. F.P. was created in 1987 by alumni of the Beverly Hills junk bond giant Drexel Burnham Lambert, which was forced into bankruptcy amid scandal three years later and whose leader, Michael Milken, was indicted on 98 counts of racketeering and securities fraud. If Drexel were the first Friday the 13th movie, A.I.G. F.P. was one of those sequels in which Jason returns more powerful and hellish than ever.
Lewis does not provide an especially new answer to the question he poses at the outset: What exactly caused A.I.G.'s downfall? But he does present a nuanced look at the trading unit most people now realize was the culprit. (He also suggests, oddly but provocatively, that Eliot Spitzer, as New York's hyper-kinetic attorney general, may have hastened the crisis by forcing the resignation of A.I.G. kingpin Maurice "Hank" Greenberg, who was arguably the only person who understood how the crazy-quilt financial company he put together really worked.)
What's especially noteworthy about Lewis's article is that F.P.'s money managers spoke to him; stunningly, they claimed no one else in the media had come knocking. And they all insist that there was no fraud at the unit – just a bad manager (Cassano) who made disastrous financial investments he may or may not have understood. For the record, as it were, Lewis granted most of them anonymity, but that doesn't seem to be a problem; the whole crackdown on anonymous sources – "anonymice," as Slate's Jack Shafer calls them – seems increasingly like debating how many angels can fit on a pinhead, given the parlous state of the newspaper industry.
Considering the mess newspapers find themselves in, the remarkable thing about Lewis's take is that it ran at all. It's no small relief to find important financial stories like this in one of the glossiest of glossies. And for that we might thank the late Condé Nast Portfolio, strange as that might seem. (Disclosure: I was, depending on how you counted, Employee No. 2 or 4 at Portfolio, where I lasted 18 months.)
Today, Vanity Fair has perhaps the best magazine stable of financial writers around – besides Lewis, its roster includes Bethany McLean, Bryan Burrough (who, with John Helyar, wrote Barbarians at the Gate), and Michael Wolff, who understands business more deeply than most media writers. That agglomeration of talent is no accident.
Even though Portfolio was shuttered recently, Si Newhouse and other higher-ups at Condé Nast had at one point thought there was a big enough hole in existing coverage that it wagered – and lost – at least $100 million. That conviction got people's attention inside as well as outside of 4 Times Square.
Graydon Carter, VF's editor in chief, was never one to wonk out when it came to financial stories. Yes, Vanity Fair has over the years provided a steady stream of often very knowing business articles, but, clearly, Carter didn't see that as a big part of his mandate; some of the business writers on his payroll told me that he was an especially hard sell. (Similar complaints were leveled at the New Yorker's David Remnick, who was described to me as bored by business stories back when Portfolio was being hatched.)
Then along came Portfolio, which billed itself early on as "the Vanity Fair of Business." Ferociously competitive, Carter set about shoring up VF's business coverage. He also stocked up on prominent financial writers, grabbing McLean from Fortune and Lewis from Portfolio.
Now, with economic news front and center, VF has a formidable lineup churning out some of the best long-form business journalism around. McLean had a similarly sophisticated piece on Fannie Mae a few months earlier.
That may not be Portfolio's only legacy, but even if it were, it's a pretty good one.
Jim Impoco is a New York-based writer and a former editor of the Sunday Business section of the New York Times and deputy editor of Portfolio. This is the first of occasional posts on Mediaite about the financial press. Please send tips or comments to jimpoco@mediaite.com.
Have a tip we should know? tips@mediaite.com