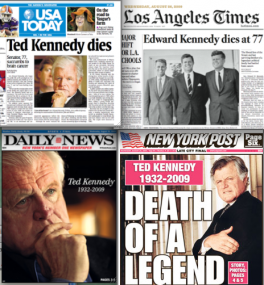 Feel like you might have picked up an old edition of the New York Times this morning by mistake? It would seem every major paper, both local and national, managed to get the news of Senator Ted Kennedy's death on their front pages before going to press except the Times, whose top story is about the C.I.A. interrogations and whose front page picture depicts yesterday's attacks in Afghanistan. Does the Times go to press earlier than everyone else?
It's too bad. Kennedy's death will be considered a seminal moment by people who lived through the Kennedy White House years, many of whom would likely go the extra mile to get the print copy of Times front page marking the moment for their scrap books. One suspects a lot of people would probably even pay extra for it. It's one of those rare moments when online coverage (even when it's terrific, as the NYT is today) is of secondary importance to print. And a missed opportunity for the Times to remind people why newspapers can still be relevant. A gallery of newspaper covers from today after the jump.
UPDATE: A reader points out that Kennedy did not make the cover of the Washington Post either. It's also been brought to our attention that a number of the front pages pictured below are of late editions, so not the copies sent to subscribers (though I actually went down to the newsstand where I live in Brooklyn to double check they were all available, and they were). Also, a reader tells us the Times closes around 12:30am — news of Kennedy's death was not made public till around 1am.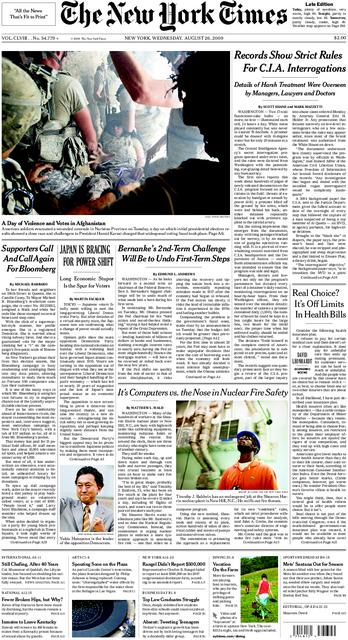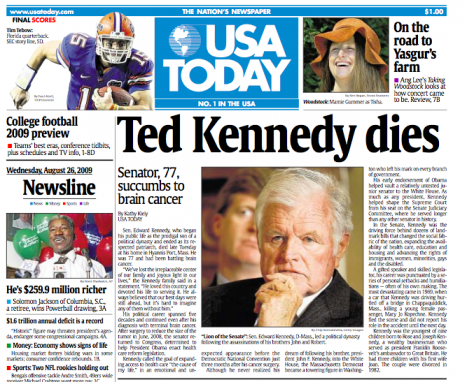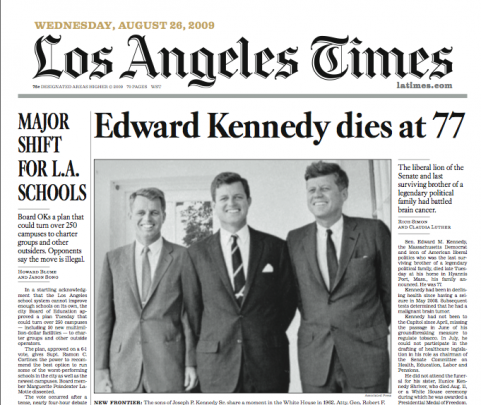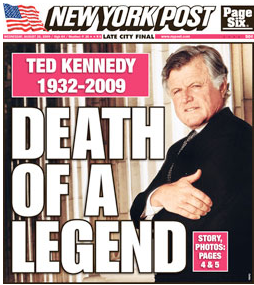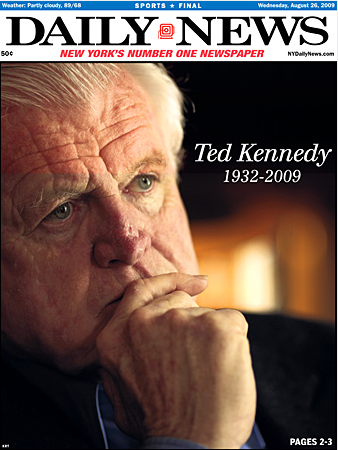 Have a tip we should know? tips@mediaite.com