Trump Asks Why Politicians Don't 'Change Libel Laws' in Response to Woodward's Book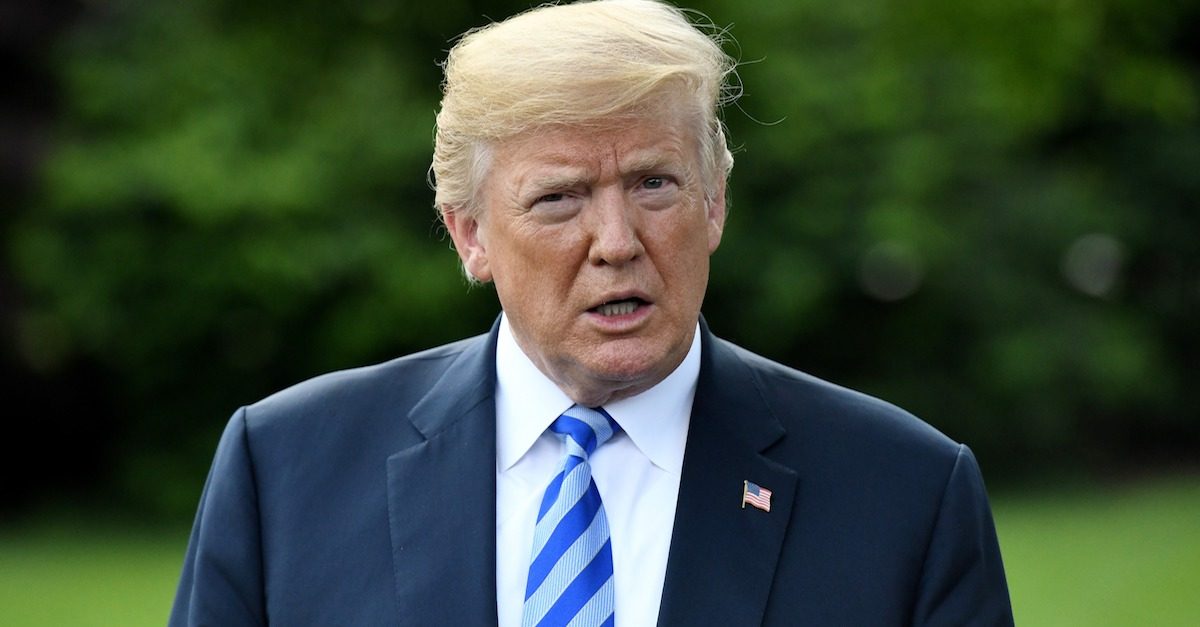 President Donald Trump has been furiously tweeting about Bob Woodward's upcoming White House exposé, Fear: Trump in the White House since it was reported on by news outlets on Tuesday.
The reporting in the book is stunning and includes a steady stream of insults (Trump: Jeff Sessions is "mentally retarded") and terrifying anecdotes (Trump demanded Defense Secretary James Mattis have Syria's Assad assassinated after a chemical attack). Coming from a reporter as well respected by both left and right as Woodward (Trump even used to love him), the book clearly has the White House on high alert.
In Trump's latest response to the fallout from Fear, he speculated in a tweet about changing libel laws, a proposal he's floated before in the face of negative coverage.
"Isn't it a shame that someone can write an article or book, totally make up stories and form a picture of a person that is literally the exact opposite of the fact, and get away with it without retribution or cost," Trump wrote. "Don't know why Washington politicians don't change libel laws?"
Isn't it a shame that someone can write an article or book, totally make up stories and form a picture of a person that is literally the exact opposite of the fact, and get away with it without retribution or cost. Don't know why Washington politicians don't change libel laws?

— Donald J. Trump (@realDonaldTrump) September 5, 2018
[Photo by Olivier Douliery-Pool/Getty Images]
Have a tip we should know? tips@mediaite.com
Aidan McLaughlin - Editor in Chief