Who is Rick Gates, Paul Manafort's Indicted Business Partner and 'Protege'?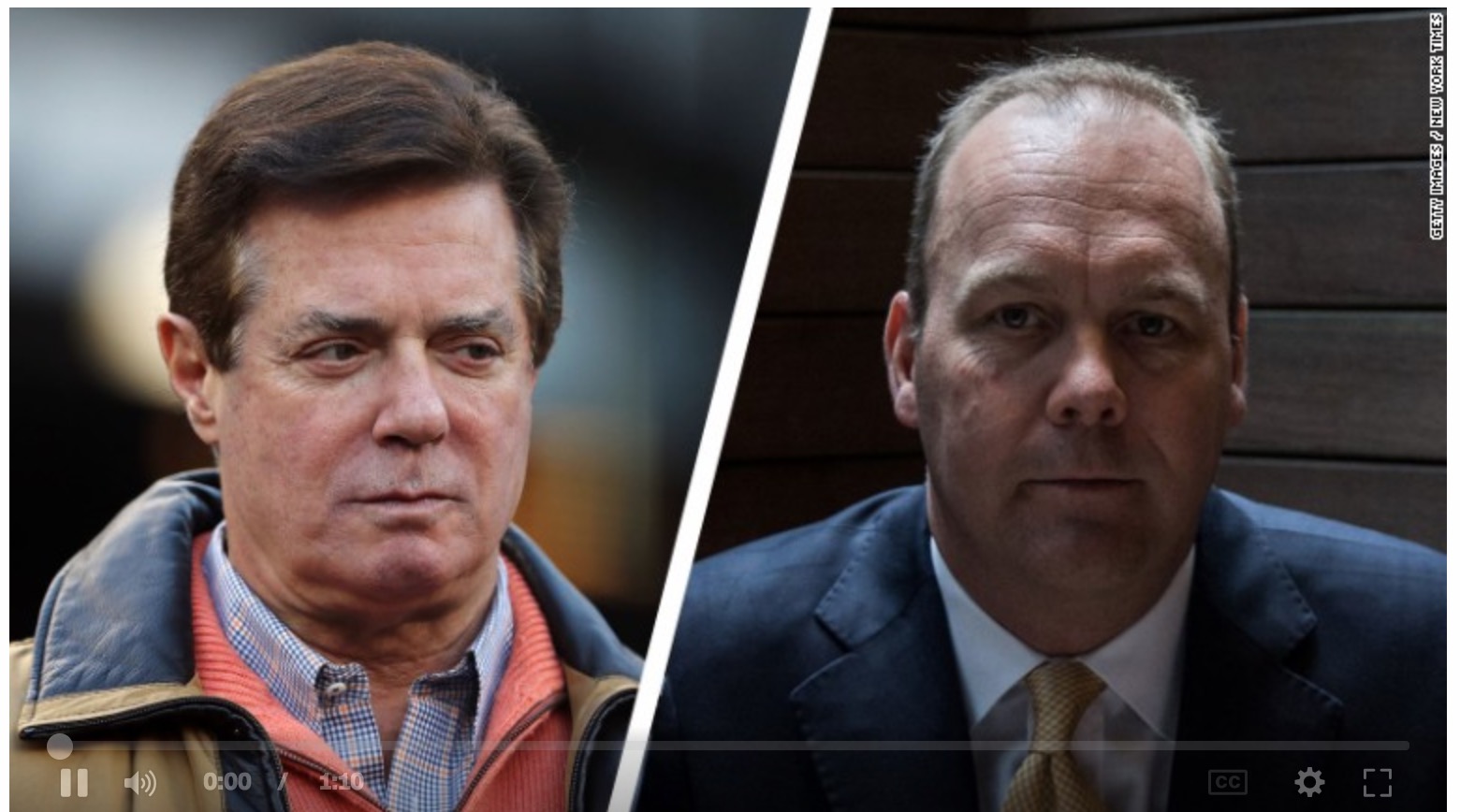 Paul Manafort and Rick Gates turned themselves into the FBI this morning after they were asked to surrender amid special counsel Robert Mueller's investigation into Russian election tampering.
While most know the former Donald Trump campaign manager Manafort, Gates has flown mostly under the radar until now — as they have both been charged with conspiracy against the US, money laundering, and false statements.
An in-depth New York Times piece on Gates describes him as a "protege and junior partner" of Manafort, working with him on projects ranging from business with a oligarch from Russia to the Trump campaign. The partnership between the two began almost 30 years ago when Gates interned at Manafort's old firm.
From there, Gates went onto work with Manafort at a new firm — Manafort Davis — and focused on making business deals in Eastern Europe, often traveling to London, Paris, and Moscow.
The Times' piece on Manafort notes that this is how Gates aimed to make his fortune:
Foreign capitals, of course, have long been a lucrative destination for American political consultants: Big-name campaign operatives can earn a small fortune working for controversial or disreputable candidates, largely out of sight of the American news media. Mr. Yanukovych's operation boasted numerous veterans of both George W. Bush's and John Kerry's presidential campaigns.
Following his time orchestrating shady deals with foreign leaders, businessman, and oligarchs, Gates joined the Trump campaign, then — after the election — worked on the inauguration committee and the Republican National Committee to focus on fundraising.
As opposed to Manafort — who was forced out of the Trump campaign in August 2016 — Gates remained inside Trump world in an official capacity until April 2017 when more questions were raised about his connections to Russia.
[featured image via screengrab]
Follow Caleb Ecarma on Twitter. 
Have a tip we should know? tips@mediaite.com