Trump Insists His Attacks on National Anthem Protesters Have 'Nothing to do With Race'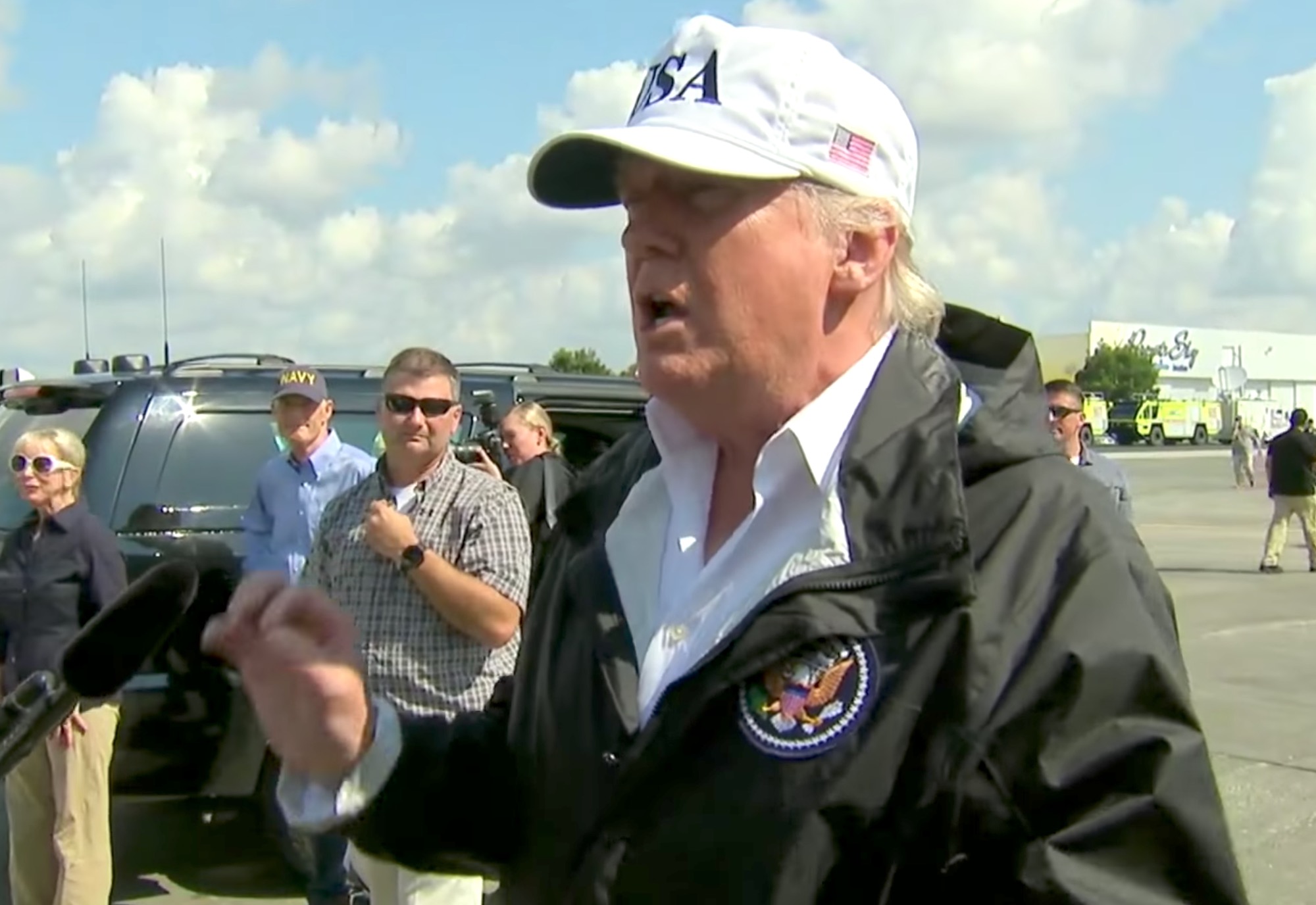 After Donald Trump chose to re-ignit the controversy over NFL players protesting the national anthem, many criticized the president with accusations of racism — a claim the president is now refuting.
Trump's brief comments on the matter came on Sunday afternoon during an improvised presser on the Morristown Municipal Airport tarmac before boarding Air Force One. During these few minutes, Trump claimed his attack on NFL players, owners, and even the league commissioner had "nothing" to do with race.
"This has nothing to do with race. I never said anything about race. This has nothing to do with race or anything else. This has to do with respect for our country and respect for our flag," insisted the president — per the White House press pool.
When asked if he thinks players that kneel should be fired — an idea Trump has already endorsed on multiple occasions — the president dodged the question and simply claimed these protests are "very [disrespectful] to our flag and to our country," vaguely adding that he believes NFL owners "should do something about it."
While a number of viral national anthem protests occurred on NFL fields today, Trump said he saw "tremendous solidarity for our flag" in response to his comments.
Over the weekend, Trump referred to former San Francisco 49ers quarterback Colin Kaepernick as a "son of a bitch" — demanding that owners fire him. Many critics of the president claimed this attack was racially motivated, as Kaepernick's protest is focused on combating racism in the criminal justice system. Additionally, another popular response to Trump's SOB comment pointed out that he did not use the same harsh language when describing the white supremacists who marched in Charlottesville, Virginia.
However, despite this backlash, Trump and members of his administration have opted to double-down on their remarks — which in turn inspired NFL players to protest across America today, as well as in a game in London.
Note – The headline of this post has been edited to clarify the president's remarks.
[featured image via screengrab]
Follow Caleb Ecarma on Twitter.
Have a tip we should know? tips@mediaite.com