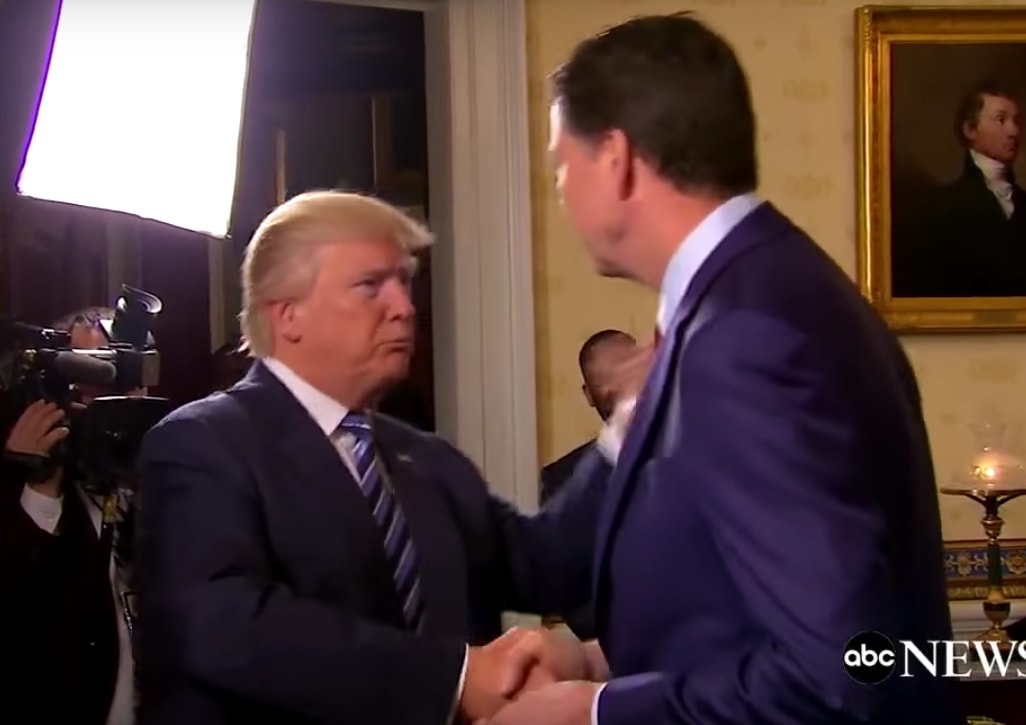 President Donald Trump doesn't have audio recordings of his meetings with former FBI director James Comey, according to a "person familiar with the matter" quoted by Bloomberg.
The Bloomberg report out Thursday cites a source claiming that the Comey tapes — which Trump has repeatedly teased in tweets and statements — don't actually exist.
Trump first hinted on Twitter that he may have tapes of his conversations with Comey in response to reports after his firing that the former FBI director had recorded memos of their interactions.
The president followed up his threatening tweet with a remark during a press conference in the Rose Garden that he would have an announcement shortly regarding the existence of the tapes. But that was two weeks ago, and there has yet to be an update on the supposed Comey tapes.
According to Bloomberg's source, "Trump raised the possibility of tapes in a strategic fashion to ensure that Comey told the truth."
It's probably important to note that Bloomberg only cites one source in their piece, only identified as someone "familiar with the matter," so the report is by no means definitive. However, this would not be the first time Trump threatened to release tapes of a conversation, only to admit under oath that he had been lying about recording.
UPDATE 12:58 p.m.: Trump took to Twitter following the Bloomberg report to admit that he does not, in fact, have tapes of his conversations with Comey:
With all of the recently reported electronic surveillance, intercepts, unmasking and illegal leaking of information, I have no idea…

— Donald J. Trump (@realDonaldTrump) June 22, 2017
…whether there are "tapes" or recordings of my conversations with James Comey, but I did not make, and do not have, any such recordings.

— Donald J. Trump (@realDonaldTrump) June 22, 2017
[image via screengrab]
—
Follow Aidan McLaughlin (@aidnmclaughlin) on Twitter
Have a tip we should know? [email protected]
Aidan McLaughlin - Editor in Chief