DeSantis Slammed By Republican Senator For 'Smearing Donald Trump With AI Images'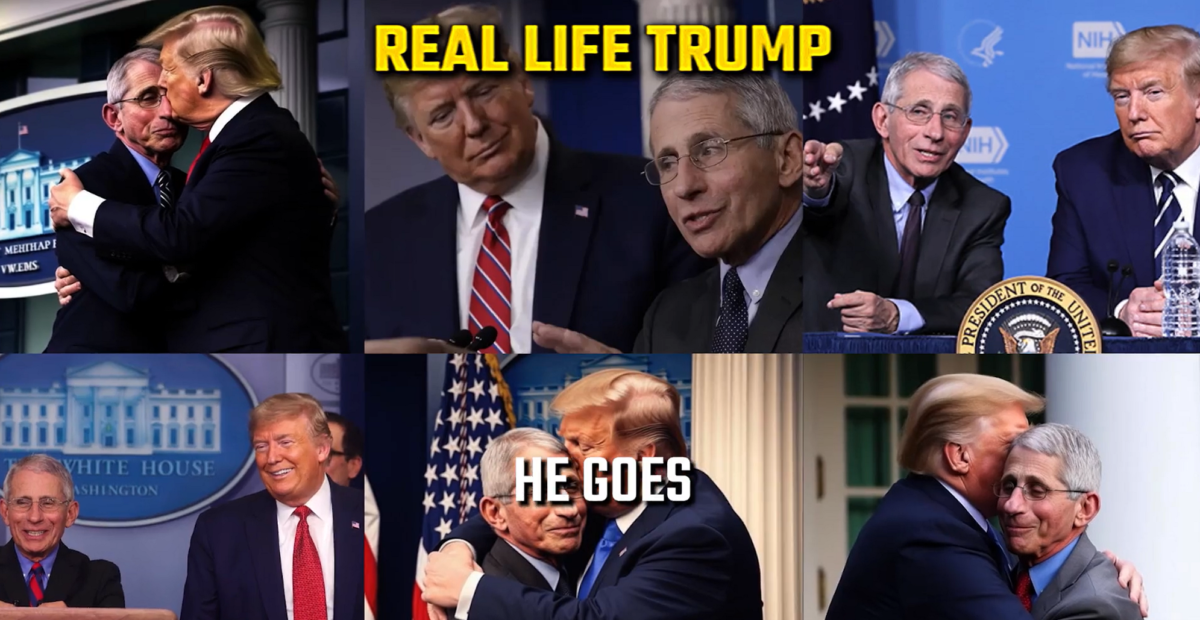 Florida Governor Ron DeSantis (R) took aim at Donald Trump in a new campaign ad this week, which quickly ruffled some feathers among some of Trump's more prominent supporters.
The ad uses old clips of Trump explaining why he did not fire Dr. Anthony Fauci mixed in with images of Trump hugging and laughing with Fauci. Critics have pounced on DeSantis for using "fake AI images" to show Trump and Fauci warmly embracing.
The images raised the ire of Republicans who are Trump supporters — even though Trump has used altered images in his own campaign ads against former New Jersey governor Chris Christie earlier in the week. The Republican National Committee also released an ad in late April that was an "AI-generated look into the country's possible future if [President] Joe Biden is re-elected in 2024." Trump himself has long shared edited clips and altered images to bash his opponents.
Matt Wolking, of pro-DeSantis PAC Never Back Down, fired back at those criticizing the ad in a statement to Mediaite: "No campaign has pushed more misleading deepfakes, false photoshops, and outright fabrications than the Trump campaign. It is 100% true that Donald Trump empowered and embraced Fauci — he even gave him a presidential commendation."
Twitter placed a note on the DeSantis ad, saying, "The 3 still shots showing Trump embracing Fauci are AI generated images. The remainder of the ad's recordings and images are authentic."
Senator J.D. Vance (R-OH), who was once of Trump's first endorsements in the U.S. Senate, tweeted his displeasure with DeSantis without using his name, saying that "smearing" the former president was "completely unacceptable."
Right-wing podcast host Tim Pool included screenshots of the AI images and called them "Biden-level scumbaggery":
In another tweet, Pool called for DeSantis to "disavow" the ads.
Have a tip we should know? tips@mediaite.com