Trump Lashes Out At DeSantis as He Manages Hurricane: 'What a Shame for Florida!'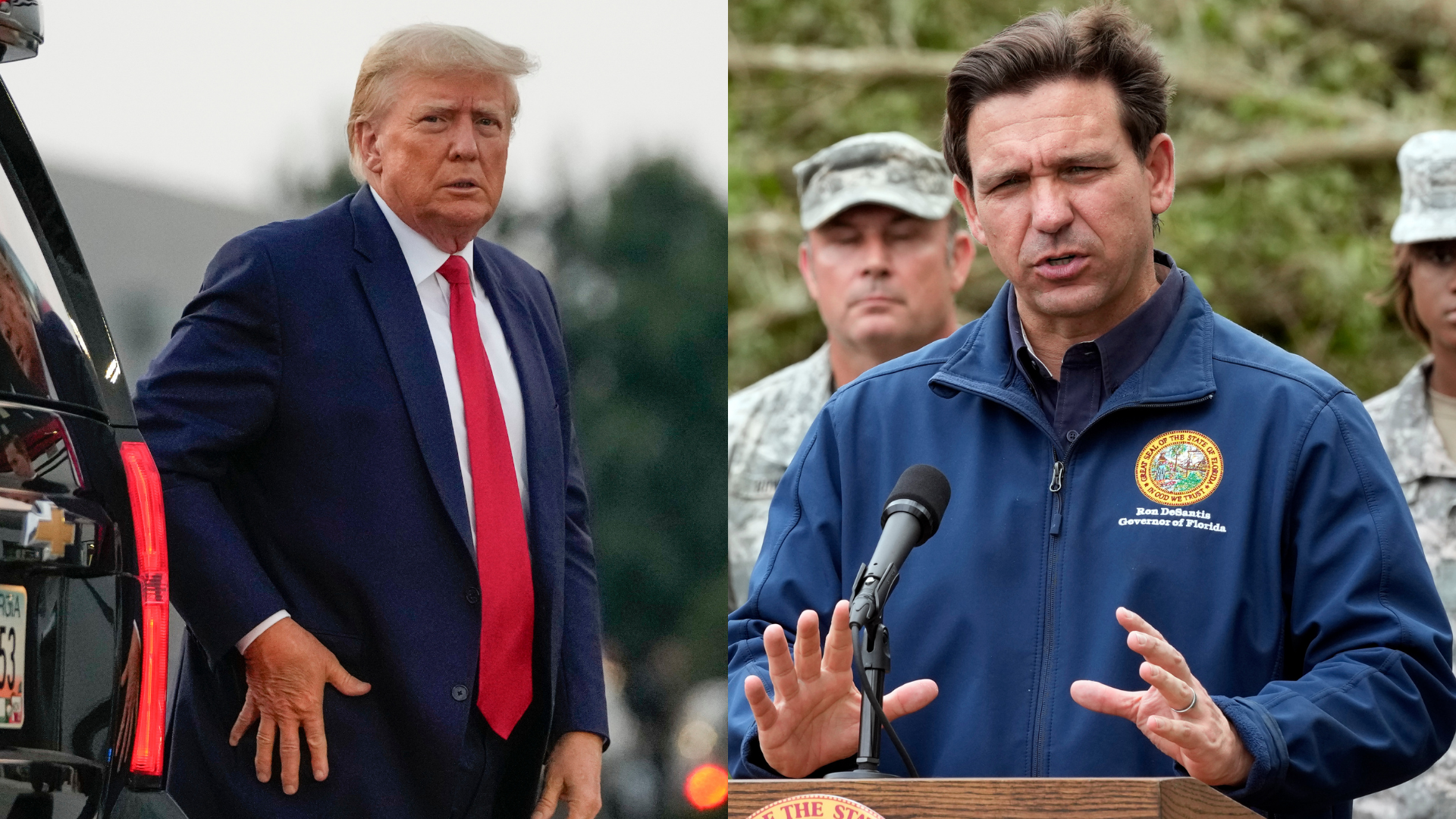 Former president Donald Trump has decided not to hold his fire on Florida Governor and fellow GOP presidential candidate Ron DeSantis as he manages the Sunshine State's response to Hurricane Idalia, instead resolving to use it to his political advantage.
"So now it is learned that Governor Ron DeSanctimonious unnecessarily approved a 20% hike in Florida Electricity Rates, the largest in history (by far!), after taking a 9.5 Million Dollar Campaign Contribution from "money machine" Florida Power and Light, and subsidiaries," began Trump on Truth Social Thursday morning. "Next up to check out is the Insurance Industry, where DeSanctus gave up the store. His campaign and poll numbers have 'CRASHED' to a point where it doesn't much matter anymore, but what a shame for Florida!"
While Trump's focus has been on his own campaign since the hurricane made landfall, DeSantis has eschewed campaigning to concentrate on preparing for and responding to the natural disaster.
Asked by a reporter on Wednesday what he made of Trump's silence on Idalia, DeSantis replied "Not my concern. My concern is protecting the people of Florida, being ready to go."
And while DeSantis's current rival has laid into him, his prospective general election opponent, President Joe Biden, has praised him.
"I know this sounds strange, especially how the nature of politics today. But, you know, I was down there when the last major storm (hit)," said Biden on Wednesday. "I spent a lot of time with him walking from from community to community, making sure he had what he needed to get it done. I think he trusts my judgment and my desire to help. And I trust him to be able to suggest this is not about politics, is about taking care of the people of this state."
DeSantis expressed a similar sentiment about putting politics aside for the time being.
"We have to deal with supporting the needs of the people who are in harm's way or have difficulties. And that has got to triumph over any type of short-term political calculation or any type of positioning. This is the real deal. You have people's lives that have been at risk," he argued.
Have a tip we should know? tips@mediaite.com