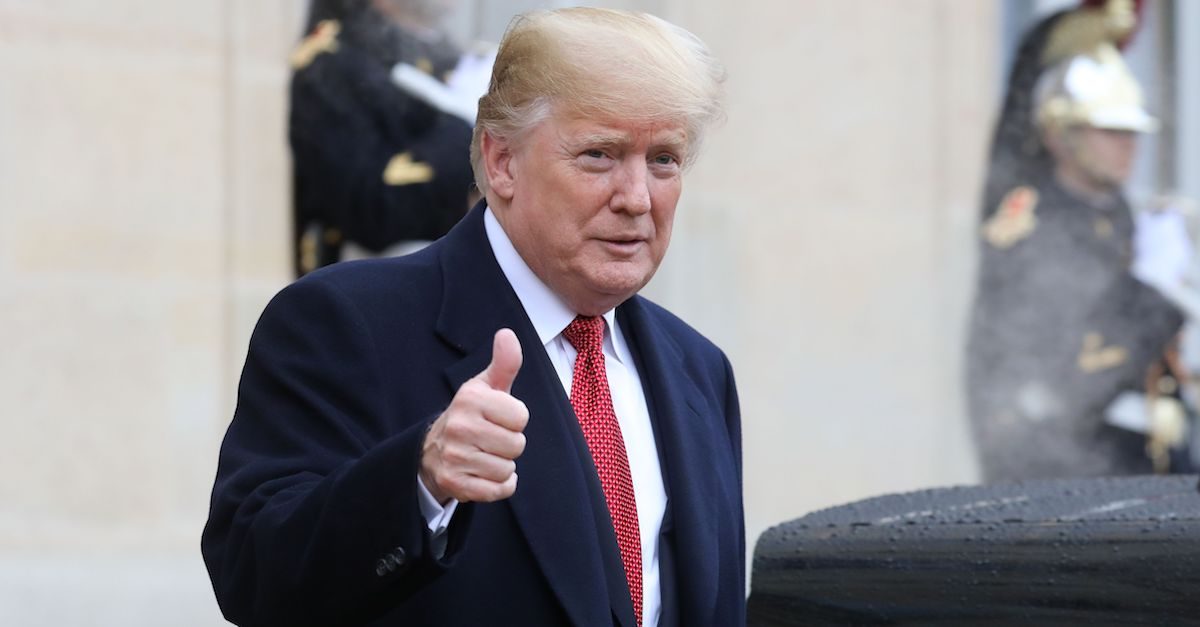 The Washington Post's Aaron Blake analyzed 10 pardons issued by President Donald Trump and found that eight of the pardons have carried apparent political benefits for the president.
Trump announced the pardons of publisher Conrad Black and former California GOP leader Patrick Nolan Wednesday night. Blake notes that both of these pardons could be seen as "self-serving."
Blake noted Black published a book last year titled Donald J. Trump: A President Like no Other.
"The book is more hagiography than biography. It defends Trump against charges that he is a racist, stating flatly that he is not. It hails his "very successful" foreign policy ventures. It credits his "unquenchable energy," "sheer entertainment talent" and "raw toughness,"" Blake writes.
Blake also notes the pardon of Nolan was also political but in a less obvious way.
"Last year, Nolan criticized special counsel Robert Mueller's investigation," Blake writes. "He said it was symptomatic of how law enforcement personnel "decide who they're going to prosecute and then hunt for a crime."
Two years into his first term, Trump has pardoned a number of other political allies and supporters, including conservative commentator Dinesh D'Souza and former Arizona sheriff Joe Arpaio.
"Trump has now pardoned 10 people in his two-plus years in office," Blake writes. "Of the nine living ones, eight are either conservatives or further Trump's political narrative in some way."
Blake said the two pardons that did not appear to point to any obvious political narrative were Trump's posthumous pardon of boxer Jack Johnson and his pardon of former Army Lieutenant Michael Behenna, who was pardoned earlier this month.
In 2009, Behenna was convicted of murdering an Iraqi man who was a prisoner in U.S. custody. He was released on parole in 2014.
"That these pardons went to two Trump allies who said things he likes, and whose pardons could send signals to other Trump allies, doesn't seem like a coincidence," Blake writes.
[Image via Getty Images]
Have a tip we should know? tips@mediaite.com