CNN Catches Hell For Hiring Andrew 'Lack of Candor' McCabe After Calling Out Fox For Hiring Sarah Sanders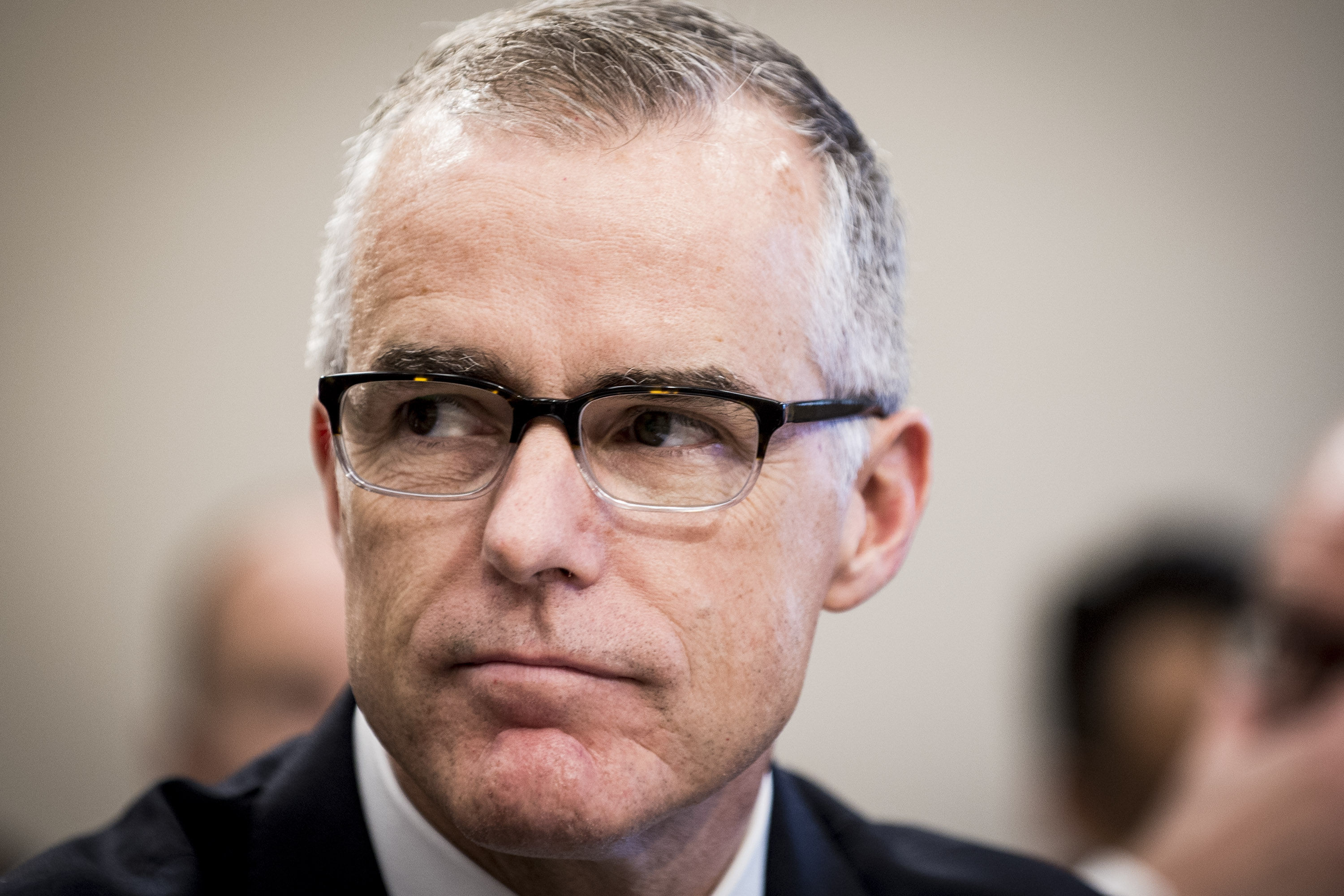 CNN's senior media reporter Oliver Darcy reported on Twitter Friday that CNN would be hiring former FBI deputy director Andrew McCabe, and many were quick to criticize the network for that decision.
McCabe was fired from the FBI last year after DOJ Inspector General Michael Horowitz accused him of inappropriately disclosing sensitive information to a reporter. Horowitz also accused McCabe of lying repeatedly to FBI director James Comey and investigators over the disclosures.
This "lack of candor," as Horowitz put it, was rejected by representatives of McCabe as a "false" allegation. And earlier this month McCabe — long a target of President Donald Trump — sued the Justice Department and FBI over his firing, arguing that it was a politically motivated decision.
McCabe's hiring at CNN sparked something of a Twitter outcry, likely propelled by the fact that just yesterday some at the network called out Fox News for hiring former Trump press secretary Sarah Sanders — who admitted under oath that she lied to the American people — as well as Dancing With the Stars for featuring Sean Spicer.
CNN did not respond to a request for comment.
McCabe is still the subject of a federal criminal investigation. https://t.co/SiV7RdNMN5 https://t.co/OHUwwmO4dv

— Yashar Ali ? (@yashar) August 23, 2019
2. McCabe is suing the Justice Department and the FBI. Is CNN going to disclose that fact every time he is on air? I'm assuming they're hiring him to talk about matters related to criminal justice and not the stock market.https://t.co/HXtQOwa5lu

— Yashar Ali ? (@yashar) August 23, 2019
In the last 24 hours we've learned that @NYTimes is employing a self avowed anti-Semite as political editor & @CNN has hired a man fired from the FBI for lying.

These are the same "news" orgs that claim they have the moral authority to lecture the rest of us. Give me a break!

— Donald Trump Jr. (@DonaldJTrumpJr) August 23, 2019
Naturally, the guy who was referred for *criminal prosecution* by the DOJ inspector general after lying under oath *multiple times* has been hired by CNN.

— Katie Pavlich (@KatiePavlich) August 23, 2019
The guy who DOJ inspector general found committed federal crimes & is a serial liar? Good work, CNN. Love to see that commitment to serious journalism https://t.co/rHfBB9aLVW

— Josh Hawley (@HawleyMO) August 23, 2019
McCabe was fired for repeatedly lying to federal investigators under penalty of perjury & referred for prosecution by the IG.

Let's call an ? an ?: CNN hired an established liar because he hates Trump. The high horse has been put out to pasture. https://t.co/9z1UcIatom

— Guy Benson (@guypbenson) August 23, 2019
"We interrupt our sanctimonious high dudgeon about Spicer dancing & Sarah getting a TV gig to bring you the following news about a powerful govt official recently terminated for repeatedly lying under oath…

…now back to your regularly-scheduled lectures about Truth & Norms."

— Guy Benson (@guypbenson) August 23, 2019
This does feel almost like a troll by CNN management of its own hosts who were harrumphing about Spicer and Sanders yesterday https://t.co/nB6ATWUXcd

— Allahpundit (@allahpundit) August 23, 2019
**BREAKING** CNN kills the remainder of its credibility (what little it had left) by hiring Andrew McCabe, former acting director of the FBI WHO WAS FIRED FOR LEAKING STORIES TO THE MEDIA TO BENEFIT HIMSELF AND LYING UNDER OATH.

I can't believe this is real.

— Tim Young (@TimRunsHisMouth) August 23, 2019
CNN statement on hiring of Andrew McCabe: "If you don't like it, we will throw you down the effing stairs right now."

— Eddie Zipperer (@EddieZipperer) August 23, 2019
Less than 24 hours after questioning Fox decision to hire Sarah Huckabee Sanders as contributor, CNN announces it has hired…Andrew McCabe. Look forward to his commentary on Horowitz IG report. https://t.co/8bu4LJzLQp

— Byron York (@ByronYork) August 23, 2019
Lmao the infants who pitched a multi-day fit over Sean Spicer going on a dancing show hired McCabe pic.twitter.com/NG6KnDekLx

— Seth Mandel (@SethAMandel) August 23, 2019
[Photo by Pete Marovich/Getty Images]
Have a tip we should know? [email protected]