CNN Panel Devolves into Shouts Over Trump, Immigration and DACA: 'There's No Game Plan'
A heated CNN panel spiraled into a shouting match Sunday after questions were raised over President Donald Trump's claim that he never encouraged Republicans to back an immigration bill when, in fact, he asked for the party's support just days before.
The two statements, both made via Twitter, became the subject of intense scrutiny, leaving the media and the public bewildered.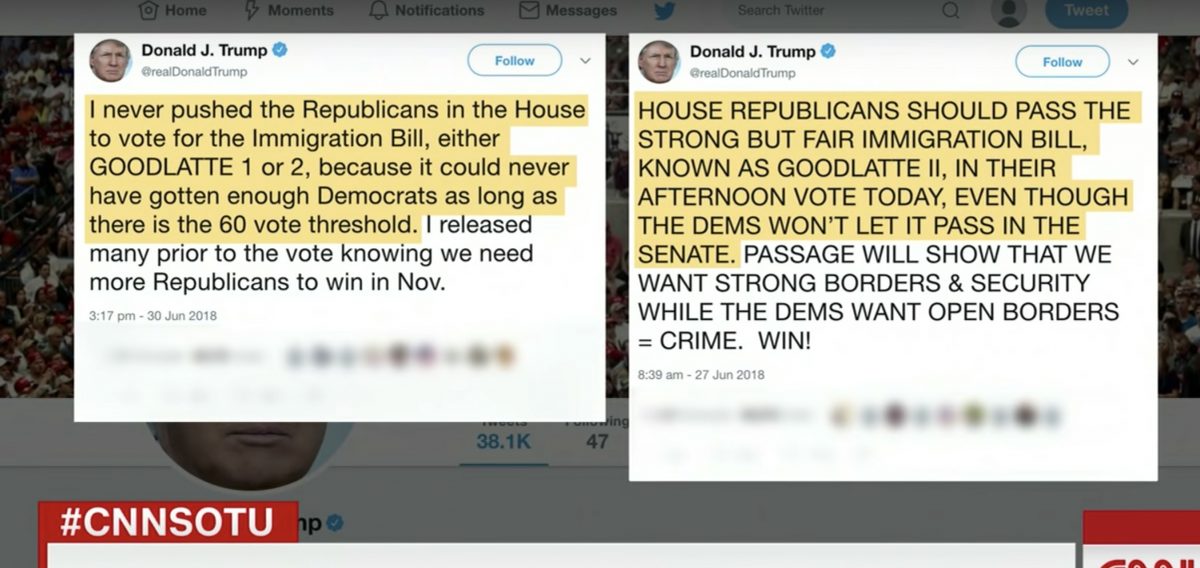 "This is chaotic," said commentator Amanda Carpenter. "It's confusing. There's no game plan to secure the border and do anything but play politics with this issue on both sides."
While Carpenter said she realizes some people voted for Trump believing him to be able to get things done, the tweets, less than a week apart, show the president "has no capability of doing so."
Echoing Carpenter's criticisms, Rep. Nanette Diaz Barragan (D-CA 44th District), "I think this is the problem, this is why we can't negotiate with this president."
However, the president's former campaign strategist, David Urban, said that rather than discussing his tweets, he wanted to shift the focus to his accomplishments, touting a citizenship pathway for Dreamers as one.
That's when Karine-Jean Pierre, a senior adviser for MoveOn.org, said Trump was to blame for the DACA crisis in the first place.
Urban fired back at her remark, calling it "flat out false" and stating that "President Obama unconstitutionally put forward the DACA program."
Jumping back in, Pierre said, "It worked, it worked, it worked, it worked, it worked," until Trump decided to oppose it.
The final word was given by Barragan, who sided with Pierre's criticism of the president for placing the future of the Dreamers into jeopardy with his attacks on DACA.
Watch the clip above, via CNN.
[Image via screengrab]
Follow Amy Russo on Twitter: @amymrusso
Have a tip we should know? tips@mediaite.com