'DR. GINA': Trump Adviser Who Pretended to Be a Psychology Expert Now Pretending to Be a Lawyer?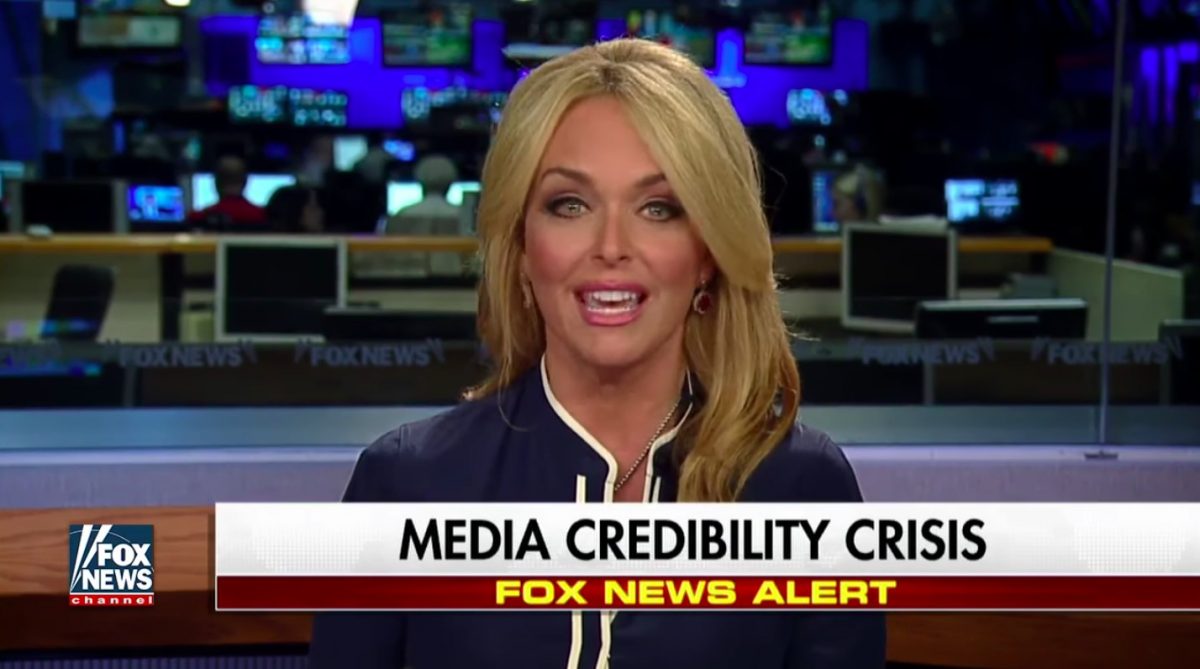 Gina Loudon, the pro-Trump pundit who regularly appears on Fox News as "Dr. Gina," has apparently added a new fake credential to her resume: lawyer.
In two photos posted to her Instagram feed, Loudon wears a lanyard that reads "Republican Attorney" while posing next to RNC chairwoman Ronna Romney McDaniel.
"Counting votes w/ our amazing @gop chair, @RonnaMcDaniel in #BrowardCounty," Loudon wrote in the photos spotted by Florida's Politico Playbook. "It's an amazing thing to see. #FloridaElection".
Loudon is not an attorney, nor does she have a law degree. Loudon did not respond to Mediaite requests for comment.
The pundit, who is a member of Trump's 2020 campaign Media Advisory Board, has fudged her qualifications before. She is introduced as "Dr. Gina" when she appears on Fox News, and her latest book claims she has two masters' degrees and a Ph.D in psychology. She does not. As the Daily Beast reported in September, she "does not have a psychology degree or license."
Instead, she has a Ph.D in "human and organization systems" from Fielding Graduate University, an online school.
Scrutiny into her qualifications was sparked after Loudon used her supposed expertise to assess the president's brain in an appearance on Hannity.
"But my book actually uses science and real data and true psychological theory to explain why it is quite possible that this president is the most sound-minded person to ever occupy the White House," she said.
Have a tip we should know? tips@mediaite.com
Aidan McLaughlin - Editor in Chief