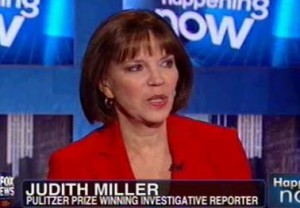 A Fox News reporter covering the Aurora, Colorado theatre massacre is facing potential jail time for refusing to turn over a source that provided her information for a story on the shooter, James Holmes Controversial Fox News contributor Judith Miller was once in a similar situation.
Fox News reporter Jana Winter is in legal hot water for refusing to turn over a source that provided her with graphic notebooks from Colorado theater shooting suspect James Holmes. The notebooks reportedly showed detailed drawings by Holmes of his plans to shoot up the theater.
Why is Winter in trouble for this? Well, investigators were under a gag order from Arapahoe County District Court Judge William Sylvester baring them from talking to the press or anybody, really, about the case. This leak of sensitive information to Winter is a violation of that gag order and now the prosecution, as well as law enforcement, want answers.
Winters is a tough spot as she can either reveal her source and lose significant credibility or go to jail for six months for refusing to comply. Where Colorado's Shield Law stands in all of this remains unclear as the judge now overseeing the trial with rule next week on whether she has to divulge her source or not.
Miler spent 85 days in jail for refusing to disclose a source that provided her with the identification of Valerie Plame in 2005. The source was later identified of Scooter Libby, the chief of staff to Vice President Dick Cheney.
"I believe strongly, even I hadn't been to jail myself, that this is a choice no journalist should be asked to make," said Miller.
Watch clip below via Fox
Have a tip we should know? tips@mediaite.com