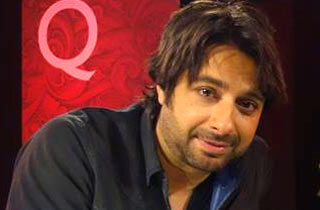 Former radio star Jian Ghomeshi, whose career imploded over accusations that he was a violent sex addict who abused women, has dropped a $55 million wrongful termination suit against the Canadian Broadcasting Corporation. In addition, he will be forced to pay the CBC's $18,000 legal fees.
Ghomeshi had announced his astounding lawsuit on Facebook immediately after his firing, claiming that he was the victim of an "orchestrated campaign" run by a "jilted" group of exes who didn't understand his sexual inclinations towards BDSM. "Let me be the first to say that my tastes in the bedroom may not be palatable to some folks," he wrote at the time, but "no one, and certainly no employer, should have dominion over what people do consensually in their private life."
According to The Star, which was working on a story detailing the allegations against Ghomeshi, the CBC had some really, really good reasons to fire Ghomeshi — notably, because he and his lawyers willingly showed the CBC evidence in an attempt to get ahead of The Star's expose. And it goes waaaaaaay beyond consensual BDSM in his private life:
Leading up to the weekend of Oct. 25-26, with Ghomeshi's professional future hanging in the balance, two CBC executives were invited to the Denton offices to hear and see Ghomeshi's side of the story.

When CBC executives Chris Boyce and Chuck Thompson left Denton on Thursday, Oct. 23, they reported to their bosses that it was "much bigger than we ever thought," a source told the Star. Ghomeshi was put on leave of absence that day.

According to sources, the CBC executives were shown a variety of information, including a video and text messages, by the Denton lawyers in attendance at the meeting.

Sources say the video is of a woman whom Ghomeshi had dated in the past 10 years. The video shows bruising to the woman's body (she is partially covered in the video). And information provided to CBC that weekend, including text messages Ghomeshi had on his phone, refer to a "cracked rib." A large bruise could be seen on the side of her body.
Immediately after the CBC fired him, Ghomeshi made the Facebook post referenced above (and, unsurprisingly, has deleted it since).
Toronto police are still investigating Ghomeshi, with three women alleging that he was physically violent towards them without their consent.
[The Star]
[Image via Facebook]
— —
>> Follow Tina Nguyen (@Tina_Nguyen) on Twitter
Have a tip we should know? tips@mediaite.com