Megyn Kelly Blasts Samantha Bee's 'Disgusting' Take on Ivanka: 'How is This Acceptable?'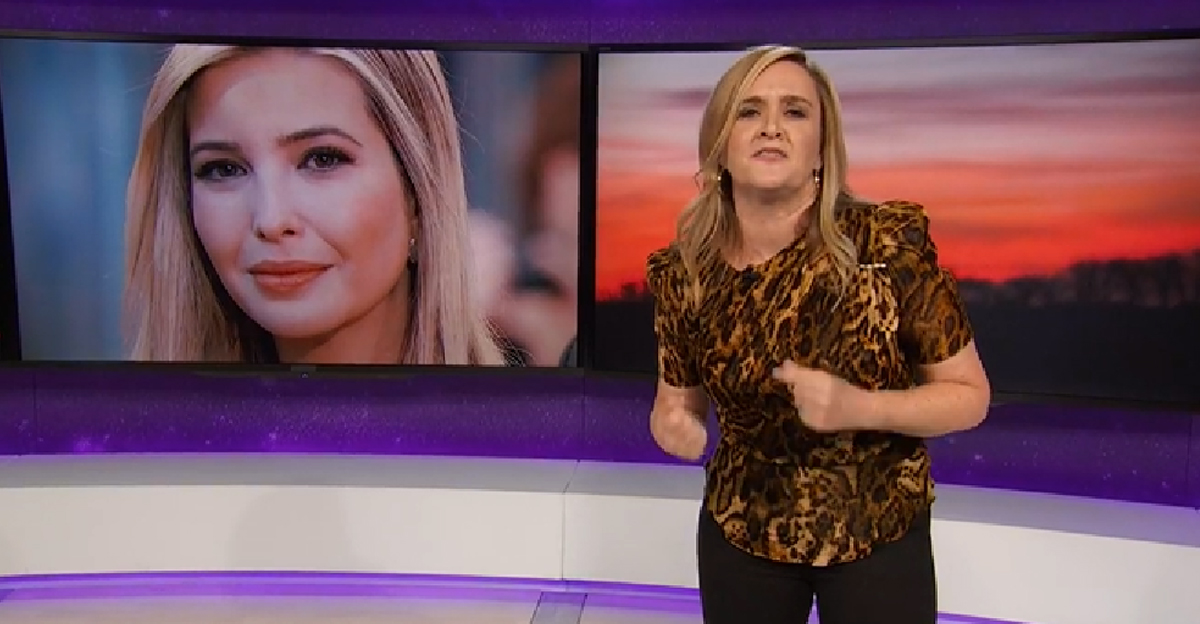 NBC's Megyn Kelly put Samantha Bee and media in general on blast this morning over Bee's gross opening monologue from Tuesday night, and the apparent double standard it reveals.
Bee opened her show last night with a far over-the-line comment about Ivanka Trump, calling her a "feckless c**t" over her father's immigration policies, and when Kelly saw it she cut loose.
This is disgusting. How is this acceptable? And how are we expected to take any of these publications seriously if they gleefully repost something like this at the same time they (rightfully) condemn @therealroseanne? You know the saying Love is Love? Well Hate is Hate. https://t.co/YTjmZQ4zMV

— Megyn Kelly (@megynkelly) May 31, 2018
"Hate is Hate," said Kelly. The question of a double standard in the media's reaction to offensive, disgusting, or just rude commentary has long been a complaint on the right. It has been of conversation a lot recently, starting with Michelle Wolf's routine at the White House Correspondents' dinner, and on through Roseanne's racist tweet earlier this week.
Megyn Kelly is not alone. A number of prominent conservatives have made the point this morning, including some calls for her firing.
Pay attention to how the media handles the Samantha Bee story after the Roseanne Barr story.

— Erick Erickson (@EWErickson) May 31, 2018
All the progressives in my timeline telling me the Roseanne situation and Samantha Bee situation are not comparable will, I'm sure, be fine when Trump supporters start calling Clinton, Warren, Pelosi, etc. the same as what Samantha Bee called Ivanka Trump.

— Erick Erickson (@EWErickson) May 31, 2018
I have no problem calling for the firing of Samantha Bee. Her show is atrocious and her rhetoric is vile and revolting. TBS should get rid of her and we should demand they do so. I supported ABC firing Roseanne and I will call for TBS to be held to same standard.

— Matt Walsh (@MattWalshBlog) May 31, 2018
I'm actually more offended that Samantha Bee calls herself a c*medianhttps://t.co/Nmomo9qOsR

— David Burge (@iowahawkblog) May 31, 2018
Precisely my issue with different rules for public people. Again, not calling for her firing. But how is this not worse than @therealroseanne tweet? It's clear you can say any vicious thing you want as long as you're on the "correct side" of politics. https://t.co/JmO2J4GnVQ

— Chris Stigall (@ChrisStigall) May 31, 2018
If the reaction of Samantha Bee's studio audience is any indication, though, the objections and outrage will remain pretty one-sided.
[Featured image via screengrab]
—
Follow Caleb Howe (@CalebHowe) on Twitter
Have a tip we should know? tips@mediaite.com