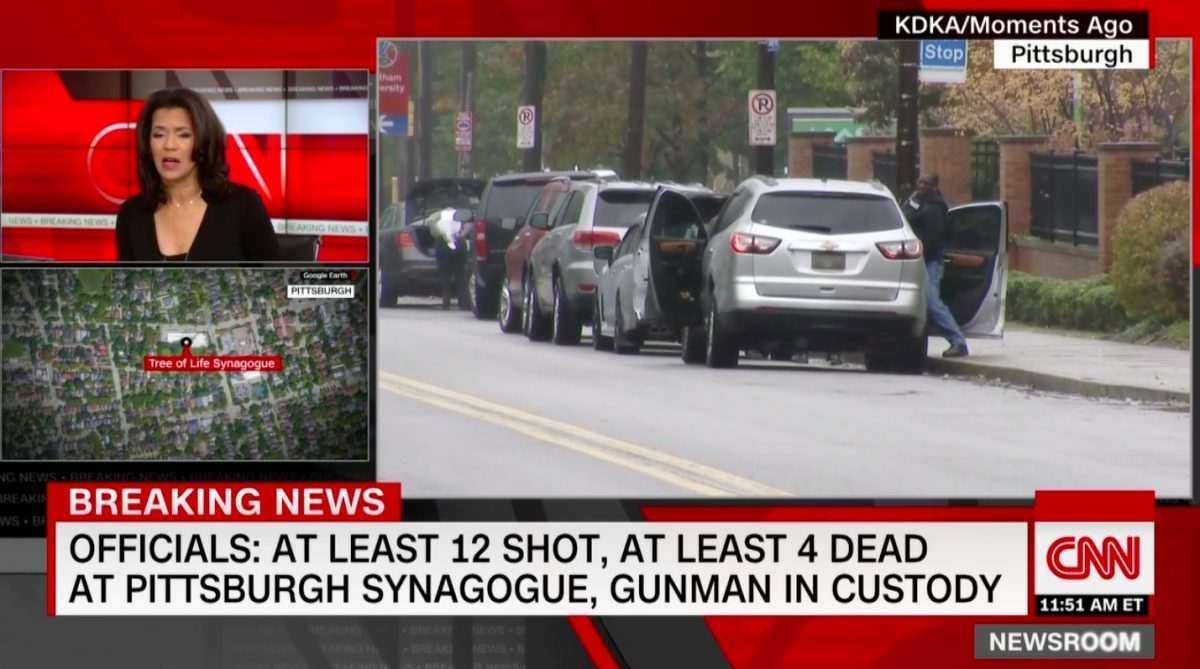 The alleged gunman who opened fire inside a Pittsburgh, Pennsylvania synagogue, killing at least eight people, has been identified.
CBS affiliate KDKA confirmed the shooter as 46-year-old Robert Bowers.
#BREAKING: KDKA-TV sources identify #Pittsburgh Synagogue Shooting suspect as Robert Bowers. https://t.co/nRD4X8f0yf

Watch Live: https://t.co/zNLpv1Uk3i pic.twitter.com/2v3VDyOXLG

— KDKA (@KDKA) October 27, 2018
Bowers, a white man from Pennsylvania, allegedly stormed the The Tree of Life Synagogue in Squirrel Hill at around 9:45 a.m. on Saturday morning with an AR-15 style rifle and a handgun, yelling, "All Jews must die."
At least eight were confirmed dead in the shooting. When police arrived at the scene, the gunman reportedly opened fire on them. Four police officers were shot, and the gunman was injured before he was apprehended.
According to CBS affiliate KDKA, the shooting happened as the synagogue was full for a weekly service:
The shooting happened during weekly Shabbat services at the conservative Jewish Synagogue, the building was full was full of people for a Saturday service and police say they've received several calls from people barricaded inside the Synagogue.
Bowers appears to have been active on Gab, a social media outlet popular with the alt-right. His page has been deleted. An archive of the account reveals anti-semitic posts, and a account description stating "jews are the children of satan."
In his last post on Gab before the shooting, Bowers wrote that the Hebrew Immigrant Aid Society, a nonprofit, "likes to bring invaders in that kill our people."
"I can't sit by and watch my people get slaughtered," he wrote. "Screw your optics, I'm going in."
President Donald Trump responded to the shooting on Twitter. "Law enforcement on the scene," he wrote. "People in Squirrel Hill area should remain sheltered. Looks like multiple fatalities. Beware of active shooter. God Bless All!"
Watching the events unfolding in Pittsburgh, Pennsylvania. Law enforcement on the scene. People in Squirrel Hill area should remain sheltered. Looks like multiple fatalities. Beware of active shooter. God Bless All!

— Donald J. Trump (@realDonaldTrump) October 27, 2018
Have a tip we should know? tips@mediaite.com
Aidan McLaughlin - Editor in Chief