Shepard Smith on Fox News 'Opinion Programming': Shows Exist 'Strictly to Be Entertaining'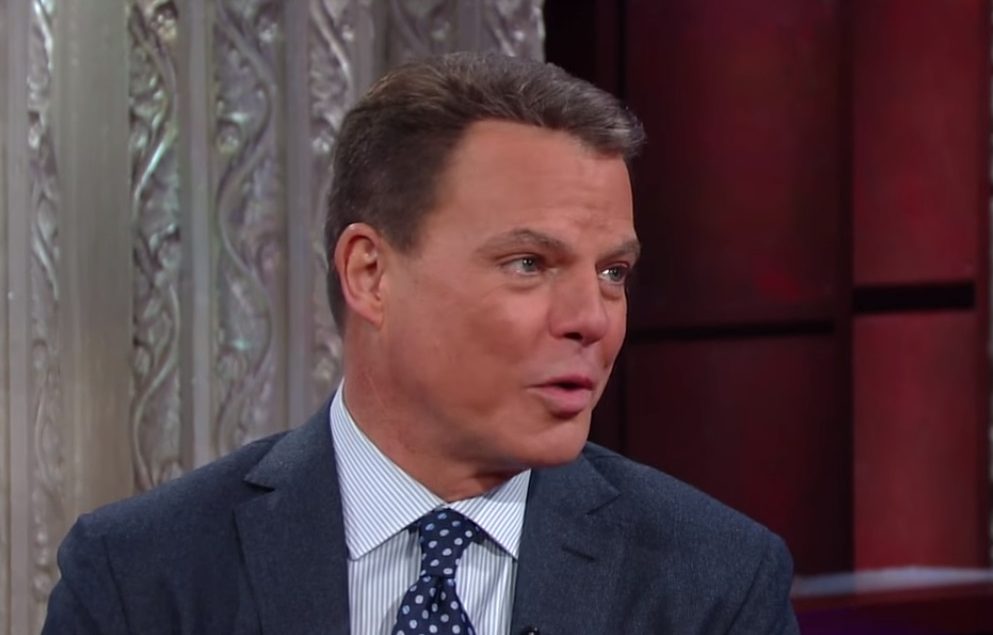 Shepard Smith, the Fox News anchor who just signed on to a multiyear contract with the network, spoke out about the distinction between his coverage and Fox News's "opinion programming" by saying some of it exists "strictly to be entertaining."
Smith made the comments during an in-depth profile with Time, as he discussed everything from angry emails from the typical, right-wing Fox News viewer, to his decision to stay at the network despite frustrations because he worries "what would go in [his show's] place."
The anchor told Time's Daniel D'Addario the following about the Fox News' opinion powerhouses, after being asked about Sean Hannity, Laura Ingraham, and Tucker Carlson:
"I get it, that some of our opinion programming is there strictly to be entertaining. I get that. I don't work there. I wouldn't work there. I don't want to sit around and yell at each other and talk about your philosophy and my philosophy. That sounds horrible to me. You don't talk about your money, you don't talk about your politics, and you don't talk about your sex. Right now, everyone wants to talk about those things, and I'm not one of them. Not going to do it."
He went on to note his disdain for American politics, explaining that he always found the system to be odd.
"I've never really liked politics," said Smith. "I've always said that I thought politics in America was weird and creepy, and lacked a connection to reality."
While he just signed a new deal with the network, the decision was not without hesitation. However, he ultimately opted to remain with his current employer, saying, "To stop doing it would be bad because I think that there is a need for it and I know the degree to which we care about it and focus on it and we want it to be as perfect as it can be."
He continued: "And I wonder, if I stopped delivering the facts, what would go in its place in this place that is most watched, most listened, most viewed, most trusted? I don't know."
Smith also discussed the divide between opinion and news at the network when it comes to big news events. "I know that when something big happens, people turn to us," he said. "I think people always will. People who maybe aren't with us all the time who aren't regular watchers, maybe there is some sort of confusion about what's opinion and what's news, but I think our audience understands the difference and comes to us when they need us."
[image via screengrab]
Follow the author on Twitter (@calebecarma).
Have a tip we should know? tips@mediaite.com