Should Your Own Rap Lyrics Be Used Against You in Your Attempted Murder Trial?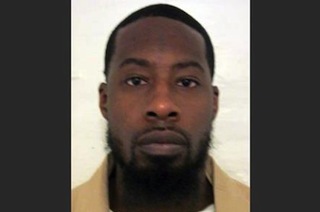 The New Jersey Supreme Court will hear a challenge in the case of Vonte Skinner, convicted in 2005 of attempted murder for shooting and paralyzing another man, over whether his lyrics, including the line "blow your face off and leave your brain caved in the street," should have been admitted during his trial.

During a 2005 re-trial (the first ended without a verdict), Skinner was identified by the victim, who said he and Skinner sold drugs together before the arrangement went south, leading to the shooting. Prosecutors also read over thirteen pages of Skinner's rap lyrics, which had been penned three to four years before the incident and which describe shootings in often gory detail.
An Appellate Court overturned the verdict on the basis of the lyrics' admission. "This was not a case in which circumstantial evidence of defendant's writings were critical to show his motive," the court wrote. "Nor was such evidence important to show that defendant had the intent to kill Peterson…This brutal shooting bespoke intent to kill."
Meanwhile, the ACLU New Jersey went with the "Johnny Cash Defense." "That a rap artist wrote lyrics seemingly embracing the world of violence is no more reason to ascribe to him a motive and intent to commit violent acts than to … indict Johnny Cash for having 'shot a man in Reno just to watch him die,'" the group wrote in an amicus brief.
The ACLU called upon the Supreme Court to tighten restrictions on admission of lyrics. "We're not saying song lyrics can never be evidence, but that there needs to be a direct connection to the crimes," the organization wrote.
[h/t Associated Press]
[Image via screengrab]
——
>> Follow Evan McMurry (@evanmcmurry) on Twitter
Have a tip we should know? tips@mediaite.com