Source Says Charlie Rose Forced CBS to Fire Potential Replacement Josh Elliott: 'Stabbed Him in the Back'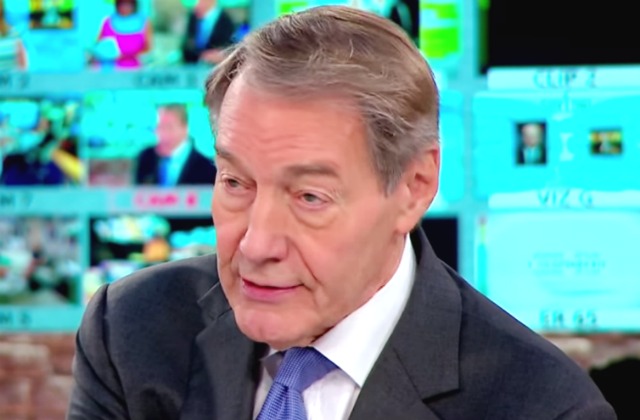 It looks like Charlie Rose, accused serial harasser and haver of ye olde "Crusty Paw," screwed CBS even more than previously thought.
Thanks to his alleged shenanigans, and some behind the scenes machinations earlier this year, the network is without a big-name host for CBS This Morning.
CBS was grooming anchor Josh Elliott for the job but, according to an unnamed source who spoke to New York Post, Rose was threatened by the upstart and arranged for him to get fired, despite acting friendly to his face.
"Josh was ousted by Charlie and his monstrous ego," the source said. "Charlie flattered Josh to his face, invited him to cover on his PBS show, then stabbed him in the back by issuing an ultimatum to [CBS News President] David Rhodes, who has made a huge mistake. CBS would be in a very different place if they'd kept Josh on."
"They've got no big names and nobody to step up and save them amid this crisis."
The network's plans for CBS This Morning have not been detailed, which could be because there simply aren't any.
"Josh was the last man on the bench. He had the experience and the talent and could have stepped right up," the source said. "Charlie is a 75-year-old in failing health who liked to go out at night [and] had a bad reputation. CBS should have seen this coming."
Elliott was a veteran of Good Morning America before CBS brought him up as a co-host and fill-in anchor for Rose. His dismissal, back in August, has always seemed suspect, with the network saying he was let go for "showing bad judgment with his on-air news," despite offering no examples. Even odder? He was fired just days after he announced that he had been promised a correspondent role at the network.
CBS has not commented on the matter but Rose has. He told New York Post that the allegations he arranged for Elliot to be fired were "Totally untrue. I was very, very supportive of Josh. I loved working with him."
[image via screenshot]
—
Follow Lawrence Bonk (@sidescrollers) on Twitter
Have a tip we should know? tips@mediaite.com