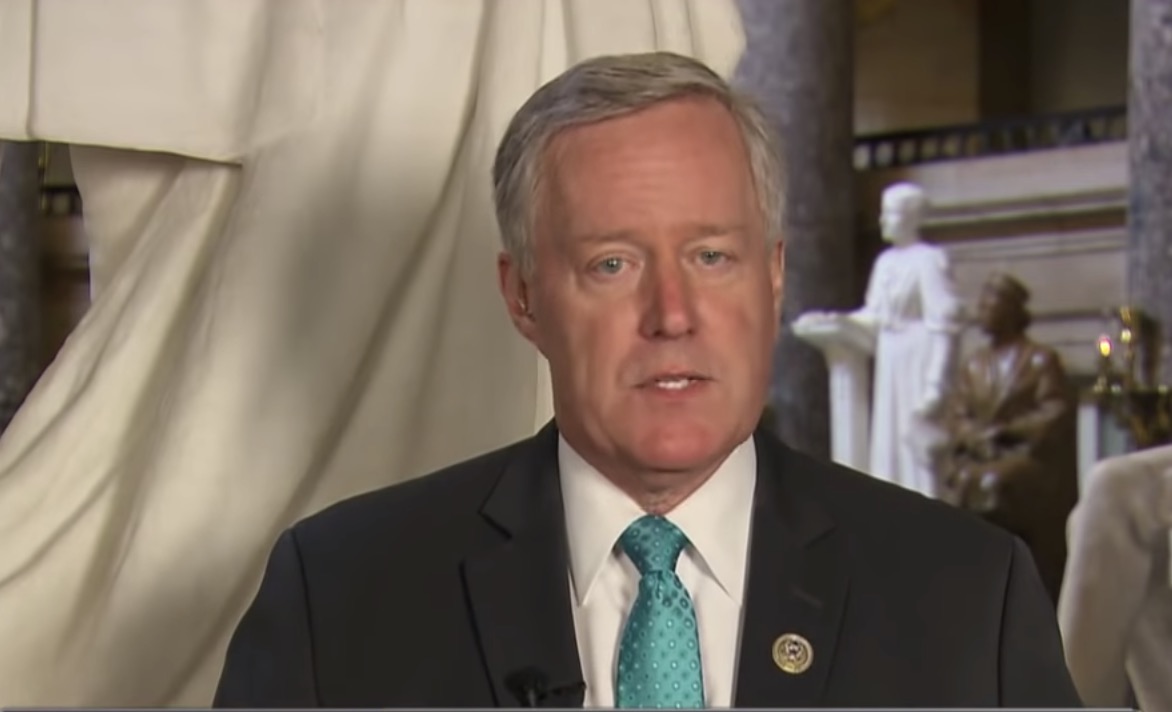 President Donald Trump is reportedly considering Mark Meadows to replace John Kelly as his chief of staff after his previous likely pick, Nick Ayers, said no thanks to the job.
Meadows, who represents North Carolina's 11th congressional district in the House, is currently the chair of the Freedom Caucus.
Axios' Jonathan Swan reports:
Trump has asked confidants what they think about the idea of installing Rep. Mark Meadows, the chairman of the ultra-conservative House Freedom Caucus, as John Kelly's permanent replacement, according to these three sources. Trump has also mentioned three other candidates besides Meadows, according to a source with direct knowledge. I don't yet have their names.
CNN has also confirmed Meadows is on the shortlist to replace Kelly, who is expected to leave by the end of the year.
Earlier today, it was reported that Ayers, who serves as Vice President Mike Pence's chief of staff, is not taking the job because he could not agree to the terms President Donald Trump demanded, namely a two-year commitment to the job.
CNN also reported that there was internal opposition to his taking the post.
Ayers thanked Trump and announced he was leaving the White House at the end of the year on Sunday.
There are also reports Ayers will be leaving to help lead a pro-Trump Super PAC, something that Trump — while not confirming — did seem to suggest may be true in his tweet where he declared he was now interviewing other people.
Have a tip we should know? tips@mediaite.com