Trump Reportedly Interested in Judge Jeanine Writing Book in Response to Michael Wolff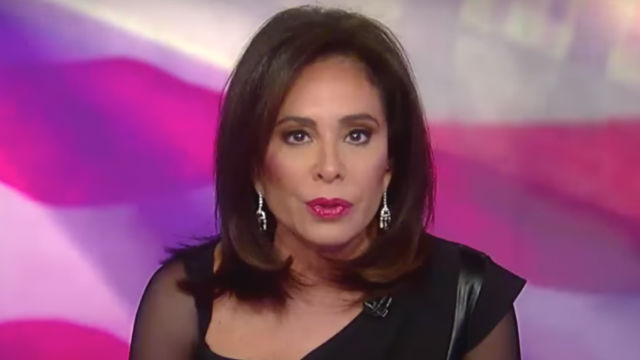 Notorious speed demon, pundit with bad teeth, and Donald Trump's number one fan girl is interested in writing a book boosting the current White House — which would act as the positive response to Michael Wolff's vicious and questionably accurate Fire and Fury.
Jeanine "Judge" Pirro, who has passionately defended Trump throughout his many ups and downs, would presumably take the hardline pro-administration themes from her Fox News show Justice and transfer them into a POTUS-approved work. As reported by the New York Times, sources close to Pirro called the book idea "No Fire, No Fury."
The "judge" even brought the idea to Trump himself, talking to the president over lunch about how this project could help undo the damage Wolff's book did.
The Times reported the following regarding the incident:
"For weeks, the president has seethed about the depiction of him in "Fire and Fury" as a volatile and ill-equipped chief executive, even asking the White House counsel and allies whether a libel lawsuit against Mr. Wolff is still possible. (His advisers have told him no.)"
Given Pirro's highly questionable past — which includes losing a tooth on-air, racking up a 115+ mph speeding ticket, working with her convicted felon ex-husband, and even allegedly failing to "disclose evidence" in a controversial murder case — Trump's advisers may be right, as her mistake-riddled history could be further tied to the president.
[images via screengrab]
Follow the author on Twitter (@calebecarma).
Have a tip we should know? tips@mediaite.com