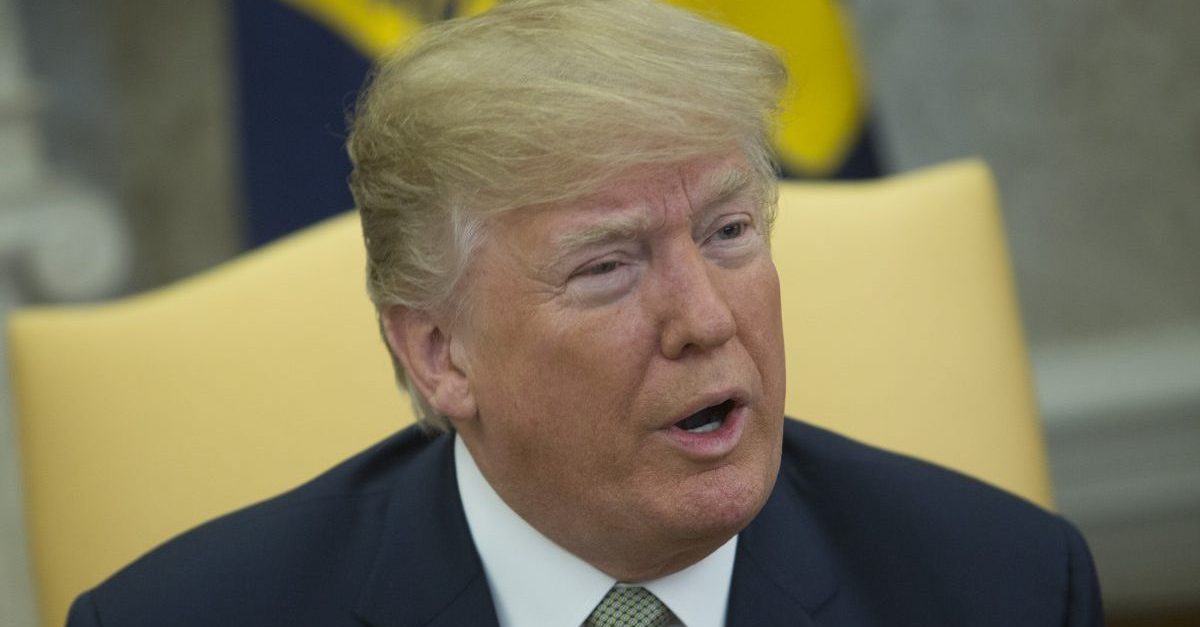 President Donald Trump plans to run for reelection in 2020, according to Piers Morgan, who interviewed POTUS on Friday.
In an article appearing in The Mail on Sunday, Morgan reports Trump said this when asked about his plans for the next election: "Well I fully intend to. It seems like everybody wants me to."
Trump also took a jab at Democrats, adding that no Democrat could beat him: "I don't see anybody. I know them all and I don't see anybody."
In the same report, which goes on and on about the interior of Air Force One –"An onboard kitchen and chef ensure the President can eat whatever he wants, at any time of day or night, all delivered perfectly cooked and piping hot," Morgan muses — Morgan also recounts Trump's answer to a question about Vladimir Putin.
"I think we could probably get along very well. Somebody said are you friends or enemies? I said well it's too early to say," Trump was quoted as saying about the Russian President.
Trump continued on, also about Putin: "Right now I say we're competitors but for the United States, and frankly the UK and other places, to get along with Russia and China and all of these other places… that's a good thing, that's not a bad thing. That's a really good thing."
Read the full dispatch  here.
[image via screengrab]
Have a tip we should know? [email protected]