You Saw This Coming: Fox News Announces 'Mondays With Trump' On Fox & Friends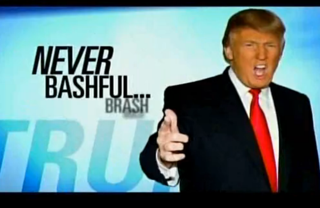 Need to add some spice to your Monday morning? Fox & Friends has announced just the thing for the media nerd that simply can't get enough of the most attention-grabbing potential 2012 Republican presidential candidates yet: "Mondays with Trump," a brand new segment where "The Donald now makes his voice loud and clear on Fox" on the news of the day.
It appears that Fox is better Trump's "brash, never bashful" personality will be better than coffee for some viewers, and surely Donald Trump has made quite a splash in the current field of presidential candidates. Now he will have the opportunity to do so on a schedule: every Monday morning with Steve Doocy, Gretchen Carlson, and Brian Kilmeade. While it may be a completely predictable move for Fox News– Donald Trump is nothing if not attention-grabbing– it is surprising to see a potential presidential candidate assume a media role so close to the election.
It is the exact opposite media move as that of fellow Fox News personalities Newt Gingrich and Rick Santorum, who stepped down from their media roles when it became apparent they were after the highest political position in the country. While this does not necessarily make Trump an official Fox News personality in a way that would be a conflict of interest with running for office– the ad merely advertises a regular appearance, not a contract– it does make Trump another statistic in the Fox News contributor/2012 presidential pool, though that may certainly be worth it if it translates to either big TV ratings or big approval ratings in presidential polls.
The brand new ad announcing Trump's morning arrival via Fox News below:

Have a tip we should know? tips@mediaite.com