Chris Hardwick's AMC Show Pulled After Host Denies Sexual Assault Allegation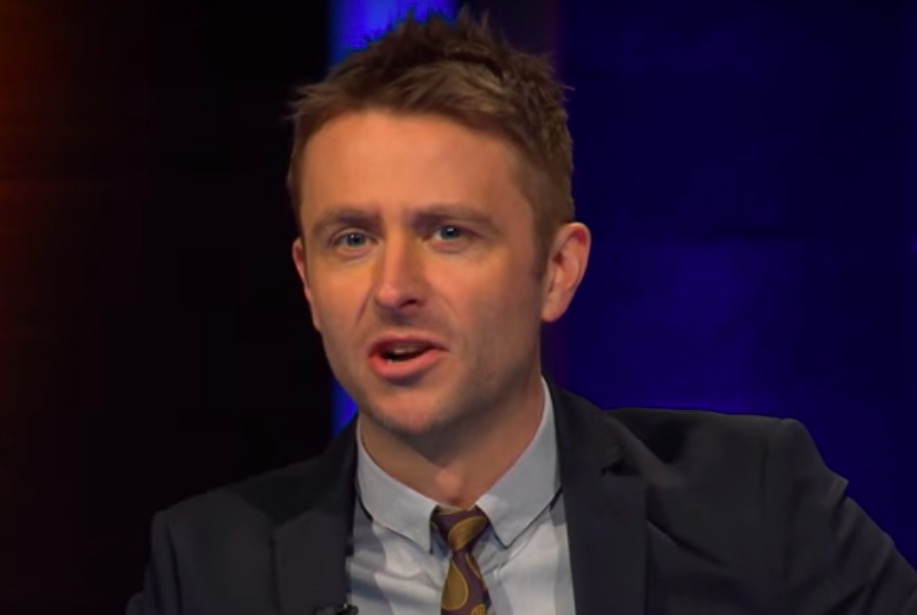 AMC has responded to the allegations leveled at television host Chris Hardwick, who was accused by actress Chloe Dykstra of extensive emotional and sexual abuse during their three year relationship in a harrowing first person account posted on Medium this week.
AMC, the network on which Hardwick hosted the show Talking with Chris Hardwick, released a statement on Saturday announcing his show would be pulled while the allegations are considered.
"We have had a positive working relationship with Chris Hardwick for many years," the network said, per The Hollywood Reporter. "We take the troubling allegations that surfaced yesterday very seriously. While we assess the situation, Talking with Chris Hardwick will not air on AMC, and Chris has decided to step aside from moderating planned AMC and BBC America panels at Comic-Con International in San Diego next month."
The response from AMC comes after Hardwick denied the allegations — which include claims the TV host sexually assaulted Dykstra during their relationship — in his own statement.
"These are very serious allegations and not to be taken lightly which is why I've taken the day to consider how to respond," he said in a statement on Friday night. "I was heartbroken to read Chloe's post. Our three year relationship was not perfect—we were ultimately not a good match and argued—even shouted at each other—but I loved her, and did my best to uplift and support her as a partner and companion in any way and at no time did I sexually assault her."
He claimed that after finding out that Dykstra had cheated on him, he ended the relationship.
"I'm devastated to read that she is now accusing me of conduct that did not occur," Hardwick added. "l was blindsided by her post and always wanted the best for her. As a husband, a son, and future father, I do not condone any kind of mistreatment of women."
Along with the AMC show, Hardwick was also a co-founder of company Nerdist Industries, which scrubbed mention of him from its website on Friday.
[image via screengrab]
—
Follow Aidan McLaughlin (@aidnmclaughlin) on Twitter
Have a tip we should know? tips@mediaite.com
Aidan McLaughlin - Editor in Chief