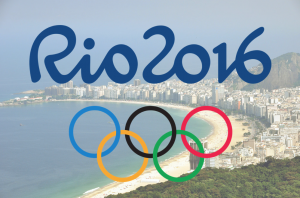 The Olympic games are gonna be great, you guys.
Don't panic, but a mutilated human corpse just washed up on the shore close to where the Olympics will be staging the volleyball competition for the upcoming Rio Summer games.
To get you caught up on the other small list of issues facing the host country Brazil, here's a quick recap of the Rio-is-so-screwed scorecard:
+ Police protested work conditions by welcoming airport visitors with the sign "Welcome to Hell."
+ The Presidential is facing impeachment.
+ There's a disastrous recession.
+ State-run oil is at the heart of a unparalleled political-business scandal.
+ A declared financial state of emergency now in dire need of a $860 million payout from federal funds.
+ Communities were forced out by eminent domain to build Olympic infrastructure.
+ Brazil's national GDP will drop 3.5% this year.
+ A jaguar used in a fun Olympics event was shot dead.
+ Zika is everywhere.
+ Many of the world's top athletes are simply staying home altogether.
+ A guy tried to extinguish the Olympic torch.
+ The water for the Olympic rowing events will quite literally be human feces water.
All caught up? Good. Oh, right, that mutilated body.
NBC News reported that on Copacabana Beach, "only yards away" from where the world's best volleyball players will compete for athletic glory in August, a severed right foot was found this week. Investigators told local media that they believe the body parts belonged to a woman or teenager.
So who's excited for sports?!
—
J.D. Durkin (@jiveDurkey) is an editorial producer and columnist at Mediaite.
[image via Wikipedia Commons]
Have a tip we should know? tips@mediaite.com