Trump's Net Worth Drops By a Hundred Million to Lowest Point Since Taking Office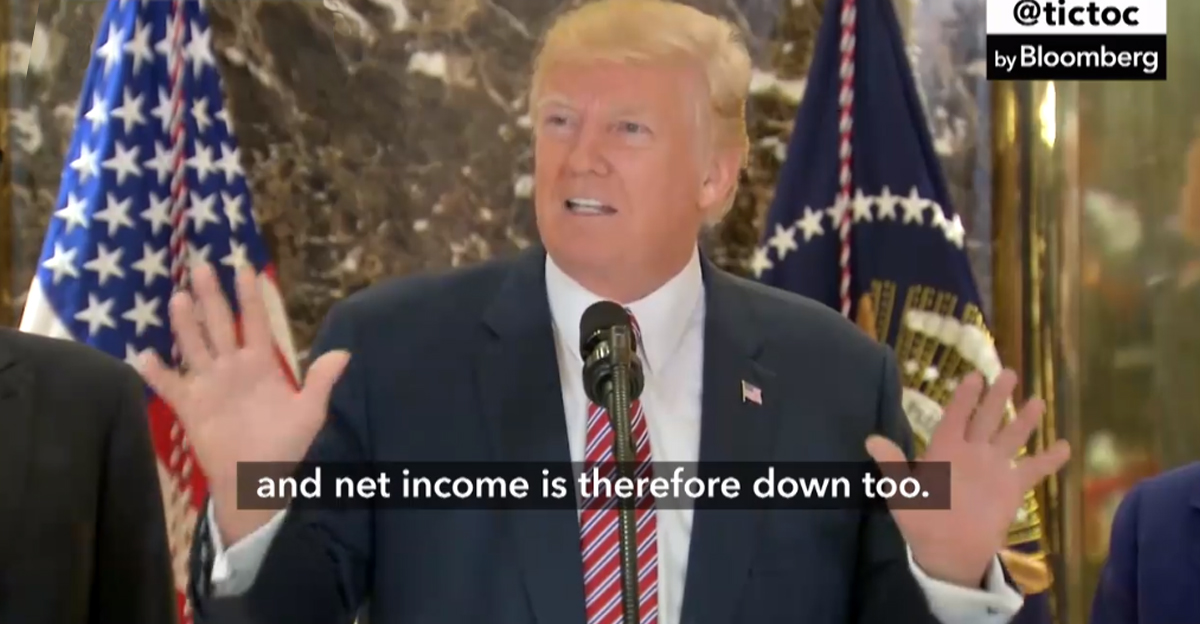 President and not-divested business owner Donald Trump saw his net worth drop by around $100 million in the last year, to the lowest it's been since the campaign, according to a new report by Bloomberg. Much of the loss was in real estate, which has provoked, of course, a negative response from the Trump organization.
Trump's net worth was estimated by the Bloomberg Billionaires Index at $2.8 billion, down from $2.9 billion in June of last year. The Hill reports that's the lowest it has been since Bloomberg began tracking it in 2015.
A big part of the decline was loss of real estate value in New York, including Trump Tower. It was an estimated $220 million decline in the city between two buildings. He also, Bloomberg estimates, lost about $70 million in value in his resort holdings.
On the other hand, the value of Trump Hotel in Washington D.C. jumped by $30 million to a total estimated value of $100 million dollars.
It is the president himself who made his net worth a job qualification, and his supporters cite his personal wealth still when discussing his achievements and character, so it is not a hit piece or trivial nonsense that the topic is discussed politically. And in Bloomberg's case, the net worth of billionaires is standard reporting fare.
Bloomberg notes that the Trump Organization took issue with some of the analysis:
Amanda Miller, a spokeswoman for the Trump Organization, took issue with Bloomberg's use of some borough-wide real estate data in estimating the value of Manhattan properties, arguing that Trump's buildings are in desirable neighborhoods. "The location of a property affects the rents it can achieve," she said in an email. Bloomberg's methodology reduces "the value of our prime New York real estate assets."
[Featured image via screengrab]
—
Follow Caleb Howe (@CalebHowe) on Twitter
Have a tip we should know? [email protected]