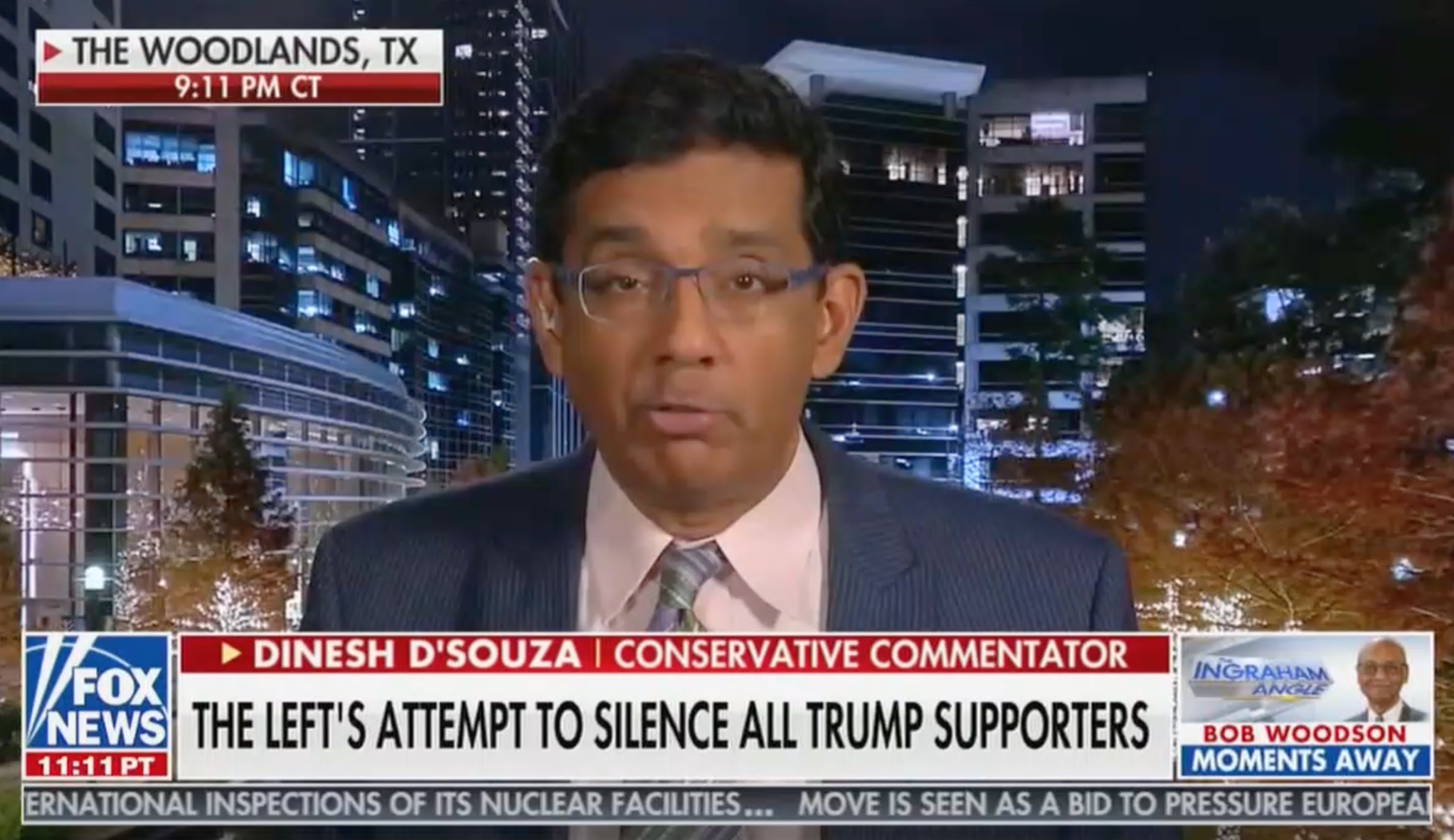 Every time right-wing pundit Dinesh D'Souza says something dumb or horrific, people ask why he is still listed as a contributor on the National Review masthead.
Well ask no more, because Dinesh D'Souza has been officially scrubbed from the conservative mag's website. The removal was first spotted by Twitter user @dedc79.
Thanks to the Wayback Machine's archive, we can get some sense of when D'Souza was removed: sometime between August 9 and August 23, 2020.
August 9: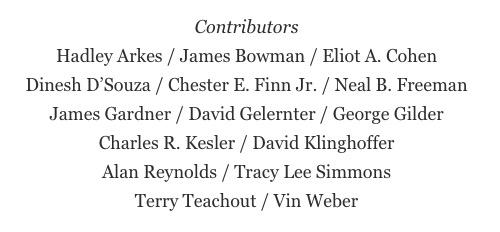 August 23:

Mediaite went back to August 2020 to investigate what could have prompted D'Souza to finally be scrubbed from the National Review, and were delighted by what we found.
On August 7, Dinesh D'Souza launched a campaign to convince Twitter that the country of Thailand was actually pronounced "Thigh-land." He did so in an attempt to defend President Donald Trump against mockery that he had mispronounced the name of the country.
This is actually the correct pronunciation. Most Americans say it wrong. Thailand is pronounced phonetically. It's "Thighland," not "Tai-land." https://t.co/kiQI7FveEM

— Dinesh D'Souza (@DineshDSouza) August 6, 2020
"Most English-speaking people around the world say 'Thighland,'" D'Souza wrote in one of many tweets on the subject.
"In England, Australia and India it is pronounced 'Thighland' and guess who invented the English language?" he wrote in another.
Of course, no one in England pronounces it "Thighland." D'Souza was corrected repeatedly by baffled Twitter users, but he did not relent in his quest and his tweets remain published for all to see.
We cannot conclude if Thigh-gate is the reason D'Souza was finally nixed from NRO. He had not written for the site since 2009 (though his byline appeared on a book excerpt published in 2016).
It does appear from the screenshots that other contributors were also scrubbed as part of what could be simple masthead tidying. But the timing raises questions — questions that were not answered by D'Souza or NRO editor Charles Cooke, neither of whom responded to Mediaite's request for comment.
Editor's note: This post has been updated to note that Twitter user @dedc79 first spotted D'Souza's removal from the masthead.
Have a tip we should know? tips@mediaite.com
Aidan McLaughlin - Editor in Chief