Kellyanne Conway's 'Opioid Cabinet' Reportedly Freezing Out Drug Crisis Experts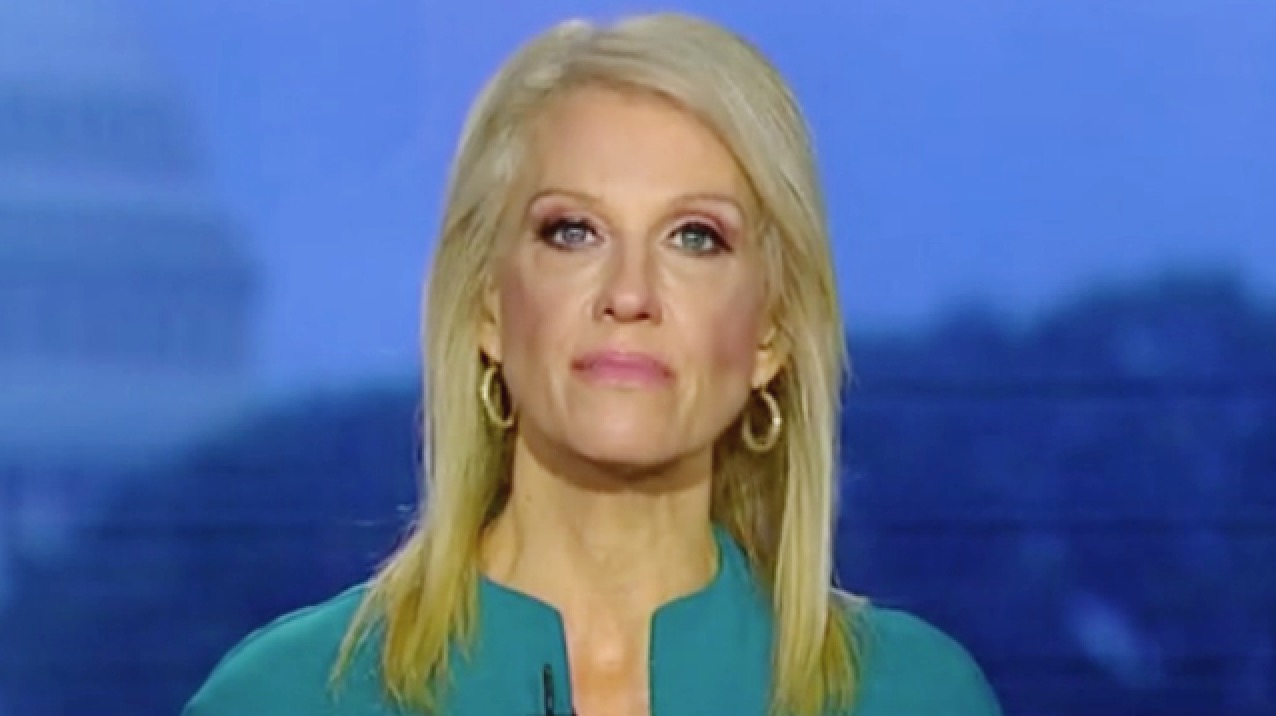 Kellyanne Conway, the White House adviser and perennial cable news guest who was appointed to handle the White House response to the opioid crisis in November, is reportedly freezing out the experts.
According to Politico, Conway "has taken control of the opioids agenda, quietly freezing out drug policy professionals and relying instead on political staff to address a lethal crisis claiming about 175 lives a day."
"The main response so far has been to call for a border wall and to promise a 'just say no' campaign."
As the deadliest drug crisis in American history rages on, Trump is expected to gut the Office of National Drug Control Policy, proposing a 95 percent budget cut. That's despite declaring it a "public health emergency" and frequently talking about the toll the crisis is taking on America.
What's more, it's not like Trump's "drug czar" office is running at full steam right now: Politico reported that "he hasn't named a permanent director for the office, and the chief of staff was sacked in December."
Even more alarming:
For months, the office's top political appointee was a 24-year-old Trump campaign staffer with no relevant qualifications. Its senior leadership consists of a skeleton crew of three political appointees, down from nine a year ago.
And Conway, who decided to head-up Trump's opioid crisis response after presumably realizing she couldn't just do cable news hits for four years, has not been inviting Rich Baum, the office's acting director, to her opioid cabinet meetings.
As Politico noted, the "upheaval in the drug policy office illustrates the Trump administration's inconsistency in creating a real vision on the opioids crisis."
[image via screengrab]
—
Follow Aidan McLaughlin (@aidnmclaughlin) on Twitter
Have a tip we should know? [email protected]
Aidan McLaughlin - Editor in Chief