Devastating CNN Poll Pegs Biden Approval At 39%, Shows 67% of Democrats Want A New Candidate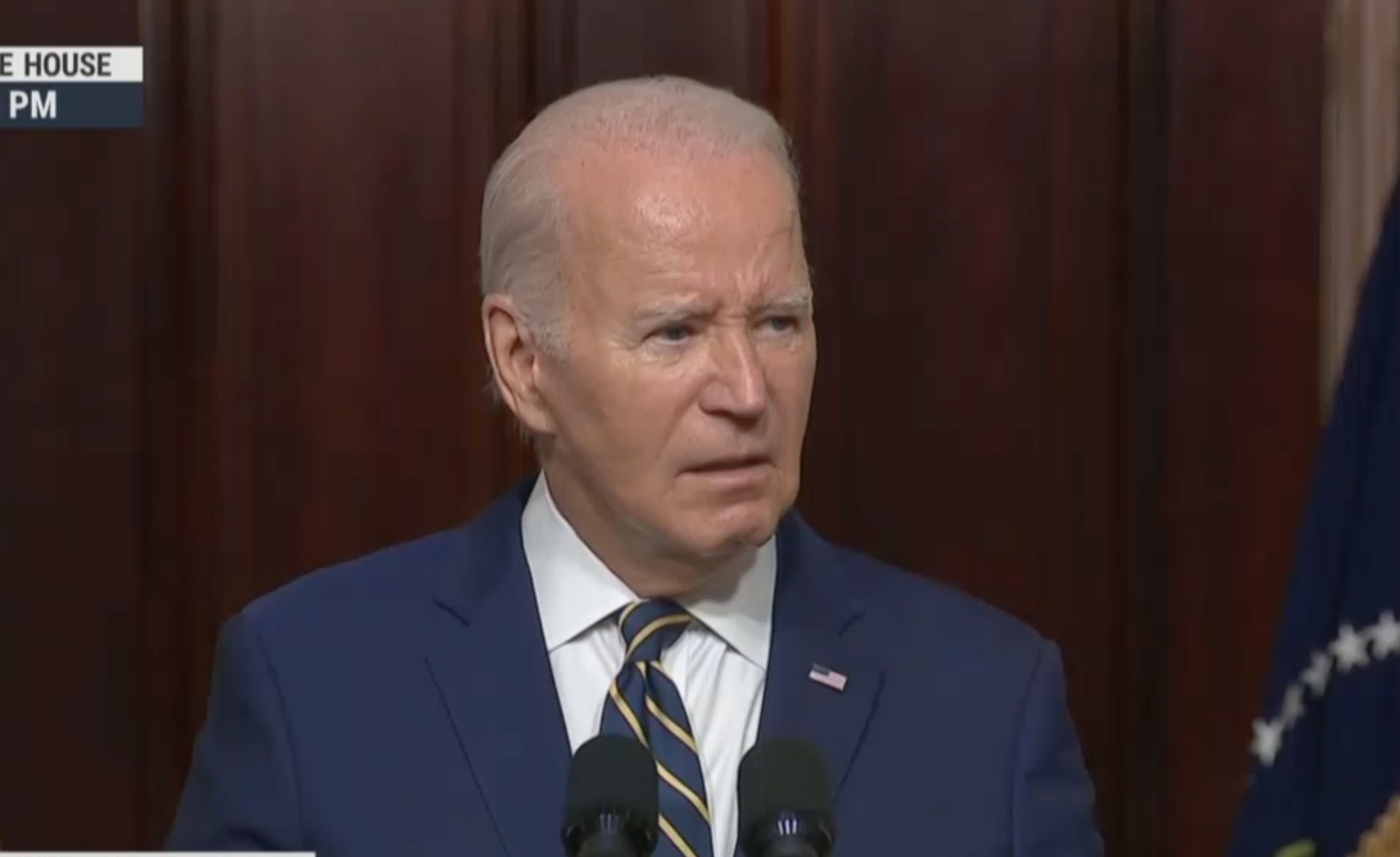 More devastating results for President Joe Biden from a new CNN poll are worrying Democrats a little over a year ahead of Election Day 2024.
According to the survey of 1,500 respondents, Biden's approval rating stands at just 39%, with just 74% of members of his own party indicating that they think he's doing a good job as commander-in-chief — a worrying number given the reflexive partisanship observable in most polls.
What's worse news still for the incumbent is that 67% of Democrats would like to nominate someone other than Biden to face-off against the Republicans next year, up from the 54% who wanted an alternative in March.
The reason for the trepidation can be found in Biden's performance in hypothetical general election matchups in the poll. The only Republican candidate whom Biden boasts a lead over is Vivek Ramaswamy, who trails Biden by a single point.
Mike Pence, Tim Scott, and Chris Christie all bested Biden by two points in the poll, while Ron DeSantis tied him and Nikki Haley commanded an impressive six-point lead over Biden.
The poll also demonstrated that a majority of Americans harbor concerns over Biden's age, ability to serve another full term as president, and his involvement in both his son Hunter Biden's business dealings and the investigation into them.
On Monday morning, Biden flack turned CNN commentator Kate Bedingfield tried to make the case that the numbers weren't as bad an indicator as they were being taken as.
"Well, remember, polls get you know, polls don't get asked in a vacuum. And there's a lot of information that doesn't get folded in to a question the way it's posed to somebody who's responding to a poll," offered Bedingfield.
"The Biden White House is not going to is not going to be rattled by this because their view is going to be 500 polls between now and Election Day," she continued. "But there's a lot of information that that isn't here. That's a reminder that campaigns don't happen in a vacuum. And it's on the Biden campaign to make this election a choice and to make it about the contrast between what Republicans are offering and what Biden is offering."
Have a tip we should know? tips@mediaite.com