CNN Drops Mark Geragos After Legal Commentator Reported as Co-Conspirator in Avenatti Scheme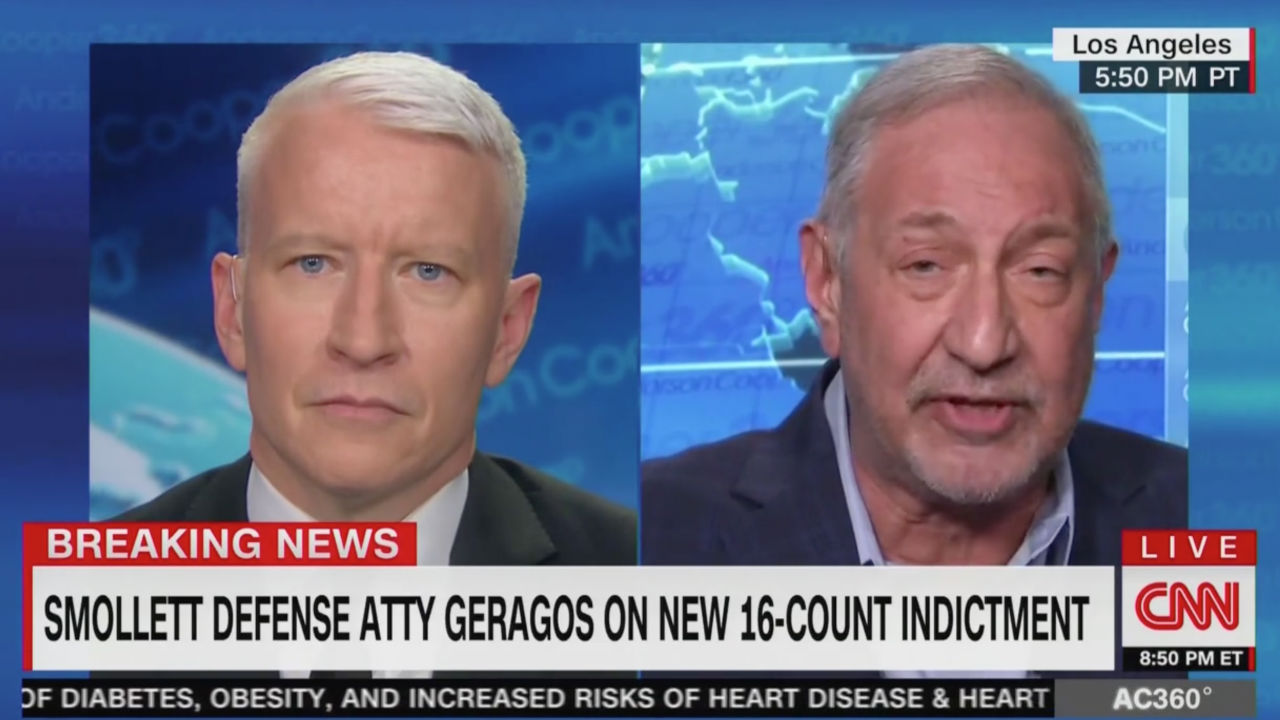 The co-conspirator charged along with Michael Avenatti in a $20 million extortion plot against Nike has been revealed to be longtime CNN legal analyst Mark Geragos. Geragos had recently represented former NFL player and Nike representative Colin Kaepernick, in the football player's lawsuit against the NFL.
The criminal defense attorney, who represented a number of notable figures including Empire's Jussie Smollett and former Congressman Gary Condit, was the co-conspirator referred to in the criminal complaint against Avenatti, according to the Wall Street Journal.
"Mark Geragos is no longer CNN contributor," a network spokesperson told Mediaite.
Have a tip we should know? [email protected]