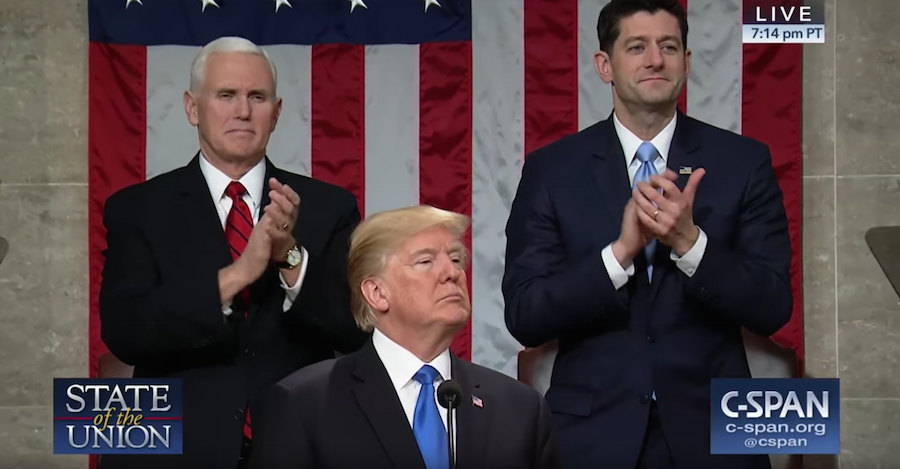 One of President Donald Trump's favorite boasts, in recent weeks, is noting the fact that unemployment among black workers has sunken to record lows during his tenure in office — even taking full credit for the decline.
In Trump's first year in office, he presided over a 1% decline in the black unemployment rate, which is really just the continuation of a 1% per-year decline that started under President Obama.
But now, it looks like Trump won't have "record low" talking point to kick around anymore.
The January jobs report is in, and black unemployment has spiked, to 7.7 percent, more than one full percentage point higher than it was in December's report.
Overall, the economy created 200,000 new jobs in January, not a bad number, with economists initially predicting job growth at around 180,000. It must be noted, however, this falls short of January 2017, in which the Barack Obama-led economy created 227,000 new jobs — though, technically, Trump was president for ten of those days.
Other notable jobs report statistics? The unemployment rate, taking all Americans into account, is 4.1 percent, having held steady at that amount for the past several months.
Despite the respectable number of new jobs created, markets were not unimpressed. CNBC has reported that stock futures continue to point to a sharply lower open on Wall Street, with bond yields rising.
As of this writing, Jay-Z has not responded to the jobs report statistic, having yet to take a moment to lob a quick "I told you so" at President Trump.
[image via screenshot]
—
Follow Lawrence Bonk (@sidescrollers) on Twitter
Have a tip we should know? tips@mediaite.com