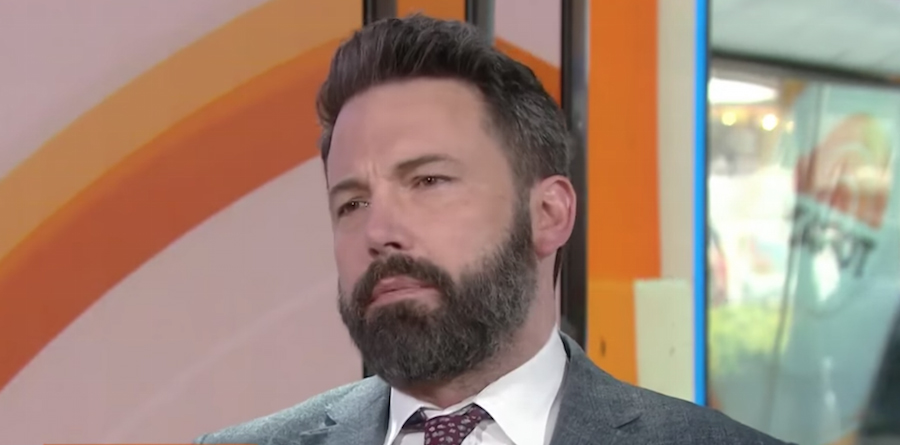 Ben Affleck is pushing back on Rose McGowan's claims that she told him she was sexually assaulted by disgraced Hollywood mogul Harvey Weinstein.
It all comes down to whether or not McGowan informed Affleck of the incident. She says he did. He says otherwise, telling Daily Mail that her accounts are "lies."
"She never told me nor did I ever infer that she was attacked by anyone. Any accounts to the contrary are false. I have no knowledge about anything Rose did or claimed to have done. Accounts otherwise are lies," he said.
McGowan has stated that Affleck even replied to her via email after she told him of the sexual assault at the hands of Weinstein, another claim he denies.
The actress's former manager, Jill Messick, has also called McGowan's account into question, saying she knew her client entered a hot tub with Weinstein but thought it was consensual.
"She was very clear about the fact that getting into that hot tub was something that she did consensually and that in hindsight it was also something that she regretted having done," she wrote in an email to Daily Mail.
Weinstein's lawyer released an absolutely scathing statement, seeming to accuse McGowan of making the whole thing up to sell books.
"Watching the performance by Rose McGowan as she looks to promote her new book however, has made it impossible to remain quiet as she tries to smear Mr. Weinstein with a bold lie that is denied not only by Mr. Weinstein himself, but by at least two witnesses," the statement read.
Weinstein has denied the allegations of sexual assault, while McGowan said on The View yesterday that, since the initial abuse, the Hollywood mogul has subjected her to a decades-long media disinformation campaign.
"The media largely at almost every major media place was bought by him, different people there, and they were paid," McGowan explained. "I was number one on his target list for 20 years to smear me and create this false identity of like a crazy, off-balanced woman which is what they do to all of us."
[image via screenshot]
—
Follow Lawrence Bonk (@sidescrollers) on Twitter
Have a tip we should know? tips@mediaite.com