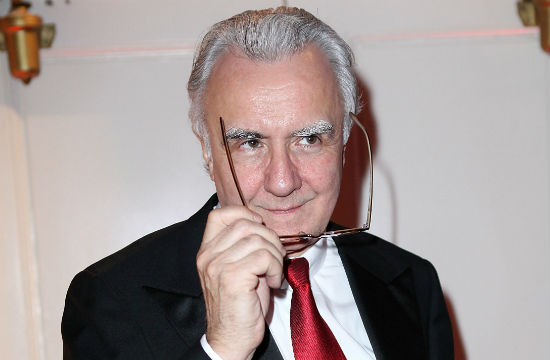 Alain Ducasse has compiled another coffee table book of pretty photos for you to buy your New York-romanticizing friends on those awkward holidays when you don't know what else to get them. J'aime New York was co-written by Alex Vallis and is the third in Ducasse's J'aime series. (Other cities he j'aimes include Paris and Monaco.)
The book officially hits shelves November 1st, but you can get your hands on it this Saturday, October 13th, if you're in the vicinity of the book's titular city. A few area celebrity chefs are offering up their temples to Ducasse and Vallis for book signings. Because can you imagine Alain Ducasse hanging out in a Barnes and Noble signing copies? No. Can you imagine Alain Ducasse sitting in Le Bernardin with a stack of books and a stiff drink nearby? Absolutely.
You can find him at Eric Ripert's restaurant from 12:30 to 1:30 p.m.
From 2:00 to 3:00 p.m., he'll be at April Bloomfield's John Dory Oyster Bar in the Ace Hotel.
And from 3:45 to 4:45 p.m., he'll be showing some outer borough love at Brooklyn Farmacy.
Only 50 copies of the book will be available at each location for the price of $100 each. After the official book release on November 1st, an e-book will also become available for $14.99. But everybody knows e-books don't smell as nice. Just don't walk in and ask him to sign your copy "From: Alain Ducasse, one of two chefs in the world who has earned more Michelin stars than Gordon Ramsay."
Have a tip we should know? tips@mediaite.com