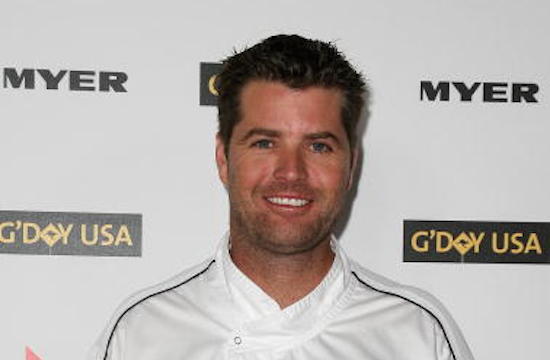 The fact that we even had to write out such a thing as a "baby paleo cookbook" proves that there is something very, very wrong with today's food fads.
Nevertheless, one Australian celebrity chef, Pete Evans, decided to ride that paleo gravy — er, broth train all the way to the bank. Only problem: a paleo baby cookbook, filled with formula recipes made with chicken liver and bone broth, isn't so healthy for babies, say nutritionists. In fact, so unhealthy that the Public Health Association of Australia has completely slammed Bubba Yum Yum: The Paleo Way, causing the publisher to hold off on its scheduled publication.
That DIY-batsh*t-crazy-bone-broth formula is what's really causing the most concern: the recipe "contains more than 10 times the safe maximum intake of vitamin A," reports TIME. Oh, and zero nutrients that babies actually need. "In my view, there's a very real possibility that a baby may die if this book goes ahead," said Heather Yeatman, president of the Public Health Association of Australia, in a statement. The department released a statement saying it was working with experts to "investigate" the book.
Evans co-authored the book with a mommy-blogger, Charlotte Carr, and a naturopath, Helen Padarin. Evans has made his views on paleo and traditional diets no secret; last year, he was criticized for a Facebook rant that claimed that the modern Australian diet was the cause for the rise of autism, reports the Daily Mail. We'll just pause for a second while we digest the ball of rage in our stomachs.
So can we all just agree that only adults should be allowed to fill their bodies with whatever they want, as stupid as it may be? Whether it be a bag of Cheetos or a steaming cup of bone broth? Can we all just agree that milk (breast or formula) is what's best for babies? kthx.
[TIME, Daily Mail]
Have a tip we should know? tips@mediaite.com