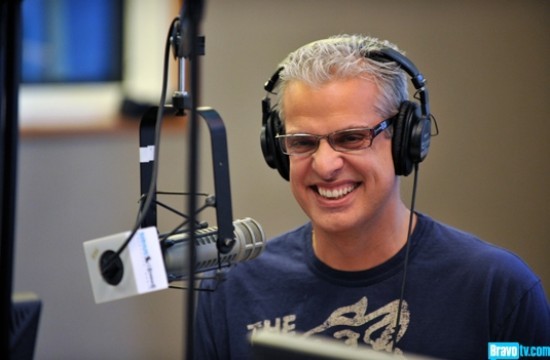 In a recent conversation he had with Inc. Magazine's Jeff Haden, Eric Ripert addressed the brand of Le Bernardin: notably, how the hell does one run a restaurant and hold onto its four New York Times stars for 26 freakin' years????? And how do you keep the concept fresh and creative?
The most interesting question, though, came from Ripert's latest foray online: On The Table. As Haden points out, it seems like a step down for a man who could build a Ramsay-esque empire:
Haden: …The average entrepreneur tries to ascend the ladder of media opportunities, going from local to national to international to Oprah. (I'm kidding about the Oprah part. A little.) In the food world, you're in the top tier in terms of recognition and exposure. Yet you're taking what seems like a counterintuitive approach with your new series on YouTube.

Ripert: I believe the future in broadcasting is what Google TV is creating today. I still go on shows like The TODAY Show, Letterman, etc., but for On The Table the idea is to be creative with media. Our aim is to give the viewers an enriching experience and to share the wisdom of our guests with a broader audience. We haven't created the show to bring clients in the door of Le Bernardin, although I think it will help keep us relevant and exciting, and, of course, we hope some of the viewers will potentially visit the restaurant after watching.

In my career, I have always worked on things I am passionate about. I never compromise, and I follow my instincts, and luckily, so far I have been successful in living my dream in a meaningful way.

It is not a strategic plan per se but more of an instinctive reaction. It hasn't failed me yet!
[Inc.]
Have a tip we should know? [email protected]