Food Journalists Convene In DC To Learn About Presidential Culinary Adventures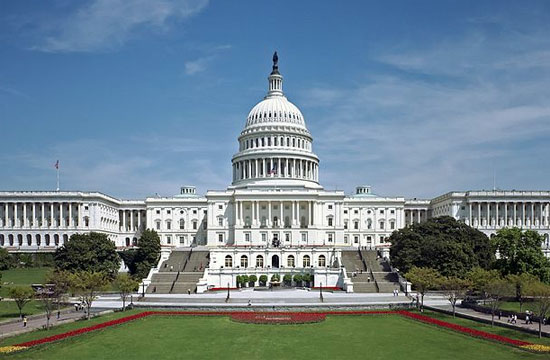 Food writers from around the country are meeting up in Washington, DC this week in attendance of the Association of Food Journalists Annual Conference, during which they get to chat with White House chefs and DC area restaurateurs, as well as complain amongst one another about all the things in food journalism that annoy them.
Like, for example, how cheeseburger slideshows get more hits than that perfectly nuanced review of that really incredible famous restaurant in their town that they wrote. No, really. One of the panel discussions is entitled "Chasing Page Views," and the description reads:
"Now that we can mine data to learn what online readers want, we may cringe when we discover what they want are more photo galleries of cheeseburgers. How can we better draw eyeballs while still maintaining journalistic integrity?"
See: our celebrity chef doppelgangers slideshows, Part One and Part Two. Journalistic integrity maintained.
There's also a panel called "Sietsema Squared" which pits WaPo food critic Tom Sietsema against his fifth cousin and Village Voice freelance food writer Robert Sietsema in a BATTLE TO THE DEATH. Just kidding. In real life, they talk about growing up in the Midwest to become East Coast food critics. Less fun. But, scorned-by-Sietsema chef Mike Isabella will be presiding! Kidding, again.
And, of course, the main event is a panel called "Cooking in the White House," which features White House Executive Chef Christeta Comerford, Executive Pastry Chef Bill Yosses, former Exec Pastry Chef of 25 years Roland Meisner, and Executive Chef during the Clinton era Frank Ruta. Attending journalists will learn all about presidential dining past and present.
Basically, this conference is what happens when Lincoln-Douglass debate nerds in high school grow up to become food writers. Enjoy, kids!
Have a tip we should know? [email protected]