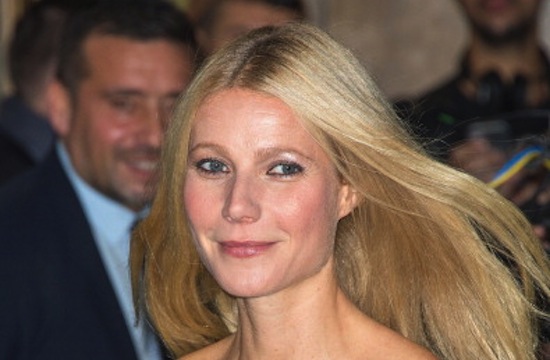 Oscar-winning actress and somehow authority on food and health (remember when she told everyone she essentially starves her kids?) Gwyneth Paltrow has released a cookbook called It's All Easy. This is probably all I need to say. It's not unexpected. Paltrow is known for saying things that at the very least make you roll your eyes ("conscious uncoupling," lol) and at the most makes you kind of want to shake her. Let's not forget her interview with E! from 2014, when she said that it's "much harder for her" to be a mom and have a career than other working moms, and followed it up with this gem:
She added, "I think it's different when you have an office job, because it's routine and, you know, you can do all the stuff in the morning and then you come home in the evening. When you're shooting a movie, they're like, 'We need you to go to Wisconsin for two weeks,' and then you work 14 hours a day and that part of it is very difficult. I think to have a regular job and be a mom is not as, of course there are challenges, but it's not like being on set.
She really does herself zero favors.
Apparently though, it's no longer so difficult to be Gwyneth. Maybe it's the millions of dollars that helps to make things less difficult, but with her latest book, "It's All  Easy!" We are very happy for her. Now you too can make things like Moroccan chicken salad wraps, and chopped salad with shrimp in "the same amount of time it would take to order takeout." So 30 seconds. Impressive.
Most of the recipes also contain little to no sugar, fat or gluten and are therefore no fun. It's unclear whether Gwyneth has actually made any of the recipes in the book, but having chopped many salads for potluck dinners before I can say this: preparing a chopped salad with shrimp for a family is at once time-consuming, labor intensive (you can't be doing anything else), and delicious and healthy. It takes forever to chop a salad. The level of difficulty may be low, but to find the time to shop for all of the ingredients and make the thing doesn't exactly qualify as easy if you're not Gwyneth Paltrow. Further, the comments she made talking about how difficult her life was in caused so much backlash in 2014.
So I have to ask: Is she trying to incite violence? She's going to. As tone-deaf as she can be, I don't think she's stupid. Plus, this title definitely went through an approval process. They have to know what they're doing.
We're definitely looking forward to reading the Amazon reviews for this one. The book comes out tomorrow (April 12, 2016).
You Might Also Like:
Jimmy Fallon Gets Gwyneth Paltrow to Eat French Fries
Is it Inconceivable that Gwyneth Paltrow Would Die on Food Stamps?
–
Have a tip we should know? tips@mediaite.com