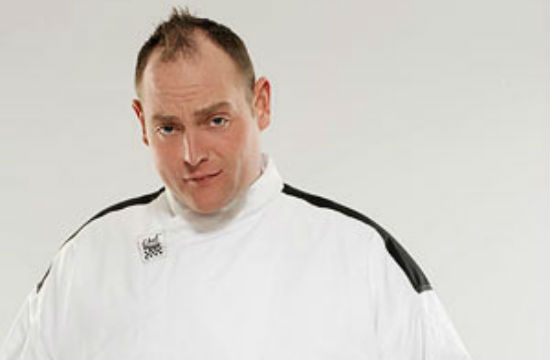 Gordon Ramsay-helmed reality shows have something of a track record when it comes to suicides. In 2007, Rachel Brown, who finished fifth on Season 2 of Hell's Kitchen, shot herself near her home in Bedford, Texas. Just three years later, a featured Kitchen Nightmares restaurateur named Joseph Cerniglia jumped off the George Washington Bridge in New York City, eerily echoing Gordon's insult from his episode, "Your business is about to fucking swim down the Hudson."
Sadly, it was reported today that yet another Hell's Kitchen contestant has met an untimely end. Keith Greene, who finished third on Season 2 of Hell's Kitchen — the same season as Rachel Brown — was found dead in The Hamptons on Tuesday morning, apparently having drowned during a morning swim. There are no reports yet indicating that this death was also a suicide.
He had been working as a chef at high-end Hamptons grocery store Schmidt's, but he had also worked at Barrister's in Southampton and now-closed JLX in Sag Harbor. Greene left behind a wife and two children.
Let's hope this closes the circle of three, and Ramsay Enterprises dodges any more bizarre deaths associated with it.
[New York Post h/t Eater]
Have a tip we should know? tips@mediaite.com